7 ways truckers can manage their time better
7/8/2020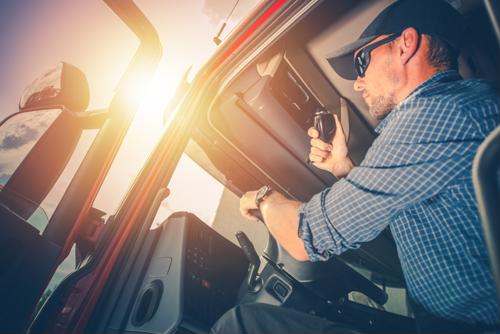 As a professional trucker, you may often feel as though you are crunched for time and under a lot of pressure to get everything done. It's hardly a unique feeling in the business world, but in a results-oriented profession like logistics, it can really crank up the heat for drivers who are running behind schedule.
For that reason, you might want to do a little bit more to ensure you are handling your time wisely. The following tips should help you do just that:
1) Avoid procrastination
First and foremost, any time while you're on the clock that's being spent looking at your phone, watching videos or otherwise not doing the job at hand is time that's being wasted, according to ATBS. You can do all that stuff on your breaks - and you certainly shouldn't do them behind the wheel - but if it's taking even a few minutes away from prep work or keeping you off the road for long stretches, it's behavior you would be wise to ditch.
2) Don't try to do too much at once
On the other hand, it's important to focus on one thing at a time and try to avoid multi-tasking, ATBS said. When you're doing two or more things at the same time, you're not giving any of them the attention they probably deserve, and also making it more difficult to complete any one of them.
3) Try not to get distracted
As it relates to plowing through one task at a time, it can also be easy to find yourself distracted by other issues, including the kind of things that aren't related to your job, ATBS added. Avoiding distractions in a world where your phone is constantly dinging and buzzing isn't easy, but if you have paperwork to do, it's a good idea to set everything else aside and just get through it.
4) Plan what you can
Before a big trip, it's important to plan your route and map out when you'll stop for the night, according to Knight Transportation. That way, you can estimate how long every leg of your trip will take and know when or if you're starting to fall behind projections.
5) Always - always - make time for rest and breaks
Getting a good night's sleep is something you should build into any plans you make for your trips, Knight Transportation warned. Simply put, not having the right amount of rest makes you less effective behind the wheel, and increases accident risk. You should never try to get away with cutting corners here.
6) Think of things you can do when you're not driving
While you may spend a lot of time behind the wheel, there are also plenty of hours during your day when you're not driving, according to the Roeder Cartage Company. If you can do more to make yourself productive in those times, that might be a boon for when you're facing a crunch later.
7) Stay in touch
Finally, it's always a good idea to stay in communication with your dispatcher or shipping partners, the Roeder Cartage Company noted. That way, everyone involved is regularly appraised of the situation and confusion is kept to a minimum.