6 things to include in your truck inspection plan
6/30/2020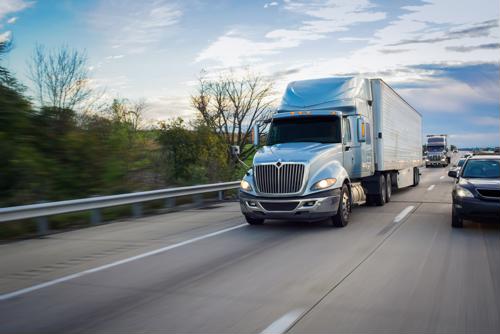 Any experienced trucker knows the importance of making sure their tractor trailers are in good shape before hitting the road. Most conduct a thorough inspection of the vehicle ahead of every trip to ensure it's in tip-top shape for the potentially thousands of miles ahead. However, over time, they may let some of those areas of vigilance slip because they think they have the process figured out.
To avoid that kind of attitude - which can lead to potentially serious mistakes and oversights - it's important to have a number of items you look at every single time you're getting ready to leave, so nothing is missed:
1) Make sure you have all your documentation
First and foremost, you would be wise to make sure you have whatever documents you might need - such as your license, all proper stickers and proof of certification for what you're hauling, an inventory list and so on, according to Auto Insure Savings. While it's certainly not a guarantee that you'll actually have to present these documents to someone on a given trip, having them just in case will avoid some needless complications.
2) See that the mirrors and lights are in working order
Visibility is critical when you're in a big truck, both so that other drivers can see you and you can see them, Auto Insure Savings added. Making sure all your mirrors are clean, in good shape and otherwise set up for a long trip is necessary, and you also need to make sure every one of your lights and turn signals work as well.
3) Walk around the entire truck
While it may be easy to see big damage on your truck or trailer, you need to take a closer look to ensure you don't miss the smaller stuff that could become a big problem in the right circumstance, according to Safety Culture. A quick trip around the truck to look at the condition of all your tires and other aspects of the vehicle will help you uncover potential issues before you hit the road.
4) Don't forget the cab
It might also be a good idea to have a separate checklist on hand for all the items you need in your cab (an extra change of clothes, food, emergency supplies, etc.), Safety Culture advised. This is the kind of stuff that will keep you happy and healthy on the road, which is critical not only for getting the job done on time, but also avoiding potential problems that could otherwise derail your drives.
5) Check the connections
That little space between your truck and the trailer has a lot of connections, big and small, and you need to make sure everything is properly hooked up, according to Trucking Truth. When those hoses and wires are connected securely, and don't have much wear and tear on them, your trip is going to go much smoother.
6) Make it a physical checklist
Finally, to ensure you never miss something you need, it's often a good idea to actually print out a physical checklist of everything you need to inspect, Trucking Truth said. That way, you can tick each item as it's done, every time you go out, and have more peace of mind on the road.