6 great podcasts truckers will love
6/23/2020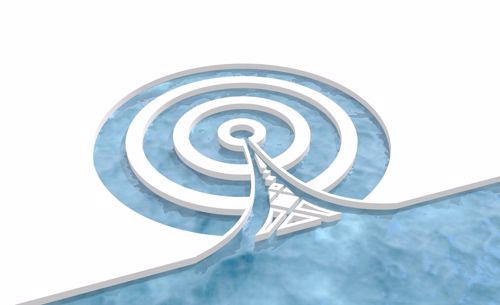 Let's face it: Truckers have a lot of time to fill in the day, whether they're sitting in traffic, cruising the open road or just waiting for their trailer to be loaded or unloaded. For that reason, it's important to have something to pass the time, and these days, podcasts make a great option.
Typically available in one or two episodes per week running under two hours each, you can find shows to suit a wide variety of your interests - from comedy or news to in-depth history discussion or true-crime thrillers. There are even a number of extremely popular podcasts aimed directly at truckers.
Here are a few of our favorites:
1) Trucker Dump
If you're new to the world of podcasts, this is a great jumping-off point for any trucker - because it's hosted by one, according to The Podcast Host. The wit and wisdom of host Todd McCann comes from a place of understanding - he's just about been through it all and often has guests who can tell him all about the things he hasn't. Typically, you can expect a new episode every few weeks.
2) The Blue Ribbon Podcast
You may have heard of this podcast back when it was called The American Truck Driver Podcast, but it updated its name, The Podcast Host said. Hosted by two industry veterans, Larry Long and Chris Polk, you'll get more of a focus on the current state of the trucking world and what it all means for you as a pro hauler. They usually churn out one episode per month.
3) Golic & Wingo
The juggernaut of sports podcasting - Mike & Mike - broke up a few years ago, but one of those Mikes now partners with Trey Wingo for the same format: A daily, hours-long discussion of just about everything in the sports world. According to EZ Invoice Factoring, you can expect a lot of updates and find exactly what you're interested in.
4) Hardcore History
If you're a history buff and find yourself with a little more time on your hands, the episodes of this show will give you everything you're looking for, EZ Invoice Factoring added. Host Dan Carlin goes into intense detail on a wide breadth of the most interesting corners of human history - from the entirety of World War I to the rise and fall of the Mongol Empire. Episodes are released only occasionally, but it's always a surprise when they show up, and they often run 4-plus hours.
5) Serial
Every once in a while, there seems to be one podcast that captures the attention of the wider world, and this was probably the first crossover success, according to Bustle. Sometimes true-crime, sometimes a deep dive into a new story you just didn't hear much about, it's often interesting, and during each "season" you can expect one episode a week.
6) Last Seen
Finally, this is a true-crime deep dive on a little-known heist that remains unsolved to this day, Bustle noted. In 1990, art thieves made off with millions of dollars worth of art from Boston's Isabella Stewart Gardner Museum. While there are no hard answers, there's no shortage of fun theories about what happened to them.