6 exercise tips any trucker should follow
1/29/2020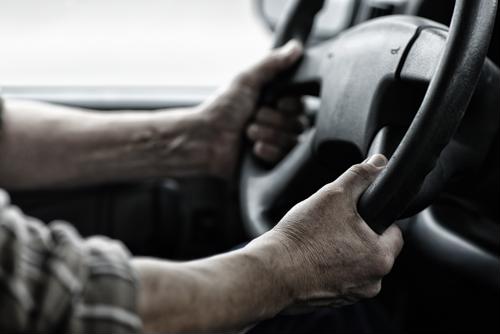 Being a professional truck driver is a job that requires a lot of sitting, and that's not always conducive to good health - especially when it's paired with a truck-stop diet. For that reason, many experts say truckers have a responsibility to themselves to exercise in any way they can, as doing so can help improve long-term health outcomes.
However, many truckers may realize they have plenty of opportunities to exercise throughout the day, and that includes when they're sitting in the driver's seat of their trusty big rigs. The following are just a few examples:
1) Stretch your shoulders and hands while you drive
Even relatively small types of exercise can add up to big benefits over time, according to the Advanced Career Institute. When you're stuck in traffic or cruising on a wide-open road, you can do little stretches to loosen your shoulders, improve hand mobility and relieve tension in your back. Taken individually, you might only feel the results for a minute or two, but over time, a commitment to doing these stretches regularly can ease the common aches and pains associated with sitting down for several hours at a time.
2) Take every opportunity to you can to walk, jog or run
You may not realize how many options you have to get your heart pumping a bit with some extra walking or jogging, the Advanced Career Institute added. For instance, making a commitment to parking a bit farther away in a truck stop lot, or taking the long way on a walking path at a rest area can provide a little extra exercise every time you get out of the truck. And it'll really add up over the course of a month.
3) Try small exercises in your sleeper berth
Even if you feel cooped up in your truck all the time, you still have workout options, according to Livestrong. You may have the space to do situps and pushups - all within your sleeper berth. If that sounds a little daunting, you can instead try planking for a great core workout that doesn't have to last a long time. It's all about making use of the resources available to you.
5) Try calisthenics
In a lot of cases, you probably haven't done jumping jacks, knee lifts, lunges and so on since you played sports in high school, according to Schneider. But there's a reason coaches still swear by those exercises after all these years: They work - and they don't usually require a lot of space. Next time you pull over, try 10 or 20 jumping jacks, and then see if you can improve on that number later.