6 healthy truck stop snacks to stick with
1/27/2020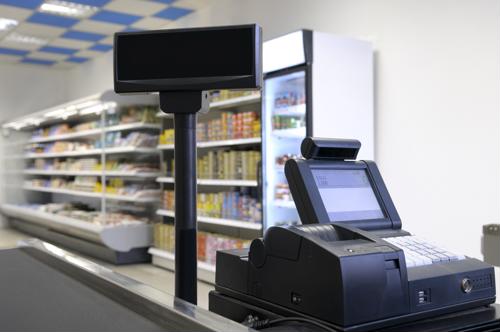 Any trucker knows one of the most basic truths about a life on the road: It's not always easy to eat healthy. Between fast-food burgers and fries, candy bars, chips, sodas, energy drinks and more, options at truck stops can be limited to say the least. However, attitudes and offerings are changing, and if you're looking to snack healthier - which you definitely should - you have more options than ever before.
These are just a few of them:
1) Nuts
Nuts are known to be great nutritional options, but you do have to be careful, according to Healthy Trucker. They're a great source of protein, and as long as they're not honey-roasted, they're likely to be quite healthy for you. If you look at the back of the packaging, the high fat content might be a turnoff at first, but you need to keep in mind that those are often the "good fats" you need in your diet, rather than the saturated fats that are so bad for you.
2) Water
It's always a good idea to opt for water as your beverage of choice, rather than sugary sodas and other low-nutrition beverages, Healthy Trucker noted. Fortunately, there are lots of water options at every truck stop, from flavored seltzers to infused still water - and even many unsweetened teas - you can drink a little healthier without losing some of the tastes you love.
3) Jerky
In a lot of cases, jerky can be a good snack in a pinch because it's pure protein, according to Transpro Burgener. You can go with the classic beef jerky, but other options are available too, like turkey or chicken jerky, which will often be a bit healthier for you. A word of caution, though: Jerky comes with a ton of salt and that may not be good for you based on your medical needs.
4) Cheese sticks
Another great source of protein that also packs in the calcium, string cheese is an awesome grab-and-go choice for any trucker, Transpro Burgener advised. If you plan on eating some right away, there's no problem to worry about, but if you're saving them for later, you will need to have something like a fridge or cooler to keep the cheese sticks as fresh as possible.
5) Salad
If you're opting for more of a sit-down meal, the good news is most restaurants in truck stops offer salads that allow you to fill up while eating healthy, according to CTC Trucking. In general, it's a good idea not to go overboard with the dressing you put on that salad. The more you stay away from the creamy dressings, the better.
6) Fresh produce
Along similar lines to salads but with more of a grab-and-go feel is to get the fresh celery sticks, carrot sticks, apples and other fruits and veggies options for eating simply while you drive, CTC Trucking said. Adding in a healthy dip like hummus will make it an even more enjoyable snacking experience.