Court decision gives California truckers relief
1/22/2020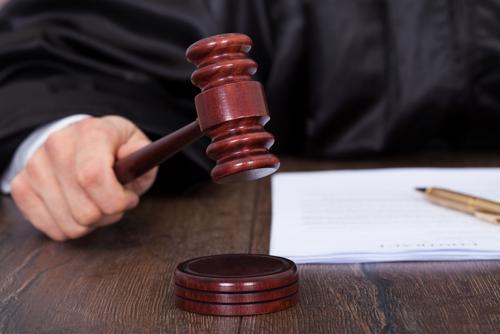 A law that recently went into effect in California has had some disastrous unintended consequences for contractors and other workers that companies never intended to categorize as full employees. In effect, this law led businesses based in the state and elsewhere to cease hiring or paying truckers and other professionals who typically worked on a contract basis.
However, because of the potentially incredible impact on the state's economy, a judge recently ruled that truckers were not to be affected by the new labor law, according to MarketWatch. Altogether, it was estimated that the law, if not for the federal judge's intervention, would have impacted more than 70,000 independent professional truckers in the state.
The law was intended to ensure that workers hired as independent contractors were eligible for a minimum wage and certain benefits, including workers' compensation, the report said. However, in its practical application, it led to many companies simply no longer doing business with contractors as of Jan. 1, 2020. Similar protections are now being sought by freelance writers, photographers and more.
Behind the decision
The suit filed to prevent the new law from applying to truckers was brought by the California Trucking Association, and the judge noted that the organization was likely also correct that the state law potentially violates a federal statute passed in 1994, according to CBS News. While the bill was intended to protect "gig economy" workers - such as those who drive for Lyft, Uber, DoorDash or Postmates - its effects were farther-reaching than was perhaps expected. Altogether, there are about 400,000 such workers in the Golden State.
In its suit, the CTA noted the bill would have a negative impact on truckers' livelihoods, and may also infringe on companies' ability to do commerce across state lines, which makes it a federal issue, the report said.
Back to work
While this decision is temporary - the judge will decide in March whether to permanently allow truckers to be exempted from the law - pro haulers can return to their jobs in the meantime, according to The Los Angeles Times. There may be additional issues to work out regarding how truckers and other professionals largely hired as contractors are categorized, but for now, the status quo will likely reign in the world of shipping.
"This is a win for trucking companies and independent truckers nationwide," Joshua Lipshutz, a lawyer who helped bring a suit against the law on behalf of freight companies, said in a statement regarding the decision. "Judge [Willian] Highberger's decision confirms that California cannot simply eliminate that business model and force truck drivers to be employees."
Certainly, truckers and their employers alike will have to keep a close eye on changing rules and regulations on an ongoing basis, both at the state and federal levels, to ensure they are always in compliance. This is just one situation of many that could change the relationship between drivers and freight companies in the next few years and beyond.