5 great tips to get the most out of every truck stop
1/7/2020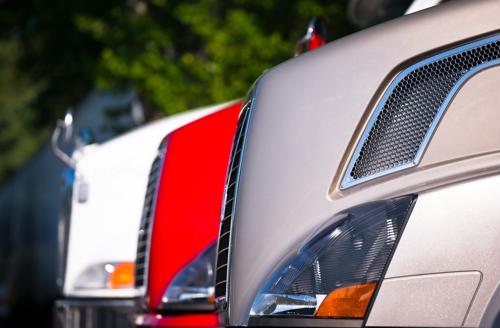 Like most people who traverse the nation's highways a lot, professional drivers typically spend plenty of time at truck stops each week. And while they may not think of it, there are plenty of ways to get as much out of those minutes or hours as possible.
The following tips could help give you a leg up when you have to make a stop, whether it's just to use the restroom, stock up on supplies or to grab a quick meal:
1) Give yourself plenty of space to park
While you may want to park as close to the building as possible - especially in winter - it's usually a better idea to park farther away and walk, according to Life as a Trucker. In doing so, you reduce the risk of your rig getting dinged by other drivers also trying to park, and otherwise make it easier for yourself to leave as well.
2) Don't do your everyday shopping there
While it's perfectly reasonable to buy a bottle of soda or a candy bar from a truck-stop convenience store, you shouldn't be buying groceries and many other supplies there, Life as a Trucker added. Truck stops typically charge a lot more for many items than a grocery store or auto parts supplier will. Sometimes there are emergencies where these purchases are necessary, but if you can avoid making them when possible, you'll save a lot of money over the course of a month or year.
3) Be aware of what's going on around you in the parking lot
Truckers should know this lesson all too well: There's no accounting for what other people are going to do on the road, so you have to take more responsibility yourself, according to Trucker to Trucker. That means being extremely careful in truck stop parking lots, whether you're behind the wheel or on foot, and never assuming someone is going to act properly or in a way you would normally expect. Most of the time, people will do the right thing, but you never want to chance it.
4) Plan your stops ahead of time
When you know your route in advance, you can make purchases and plans that help ensure you aren't going to run into any problems, and it's easier to chart your stops accordingly, according to Bay & Bay. For instance, if you can estimate when you might need to refill your fuel tank, do some laundry, take a shower, get a meal and so on, it becomes easier to map out every stop you'll need to make.
5) Always use rewards cards when you can
Many companies that operate entire truck stops, or are just common in these facilities, offer rewards cards and other loyalty programs that allow you to earn benefits for frequenting them, Bay & Bay added. All truckers should sign up for these programs any time they encounter them, as you will be able to earn some serious benefits over the course of the year to defray many of the costs of doing your job.