5 tips for truckers to stay happy
1/6/2020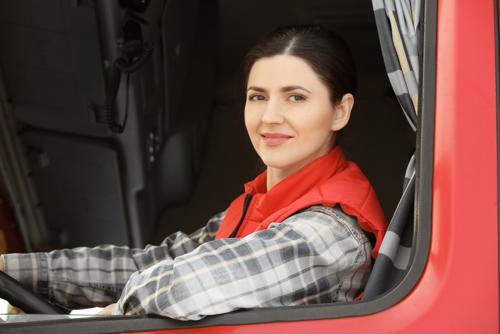 A life on the road may be freeing for a lot of reasons, but it's not always as great as it could be. Simply put, just like any other job, there are little annoyances that come with being a trucker that can grow into bigger problems if you leave them unaddressed. Of course, there are also plenty of opportunities to find things that make you happy to counteract the occasional hiccup.
Below are a few ideas to increase your job satisfaction as you navigate the nation's highways and byways:
1) Make your big rig more comfortable
If you're going to spend hours at a time sitting in the driver's seat or on your bed in the sleeper berth, you might as well make a few small investments to make those situations more comfortable, according to Veltri Inc. A nice, high-quality mattress - made out of memory foam, for instance - will make sleeping a little more comfortable, and some padding for your driver's seat will do the same when you're behind the wheel.
Those aches and pains could be a thing of the past if you find the right gear.
2) Try to spend more time at home
While it may seem like a fact of life that you will have to spend days or more at a time on the road, a lot of trucking companies are in a bind when it comes to attracting and retaining talent, Veltri Inc., noted. For that reason, you may have a bit more wiggle room to make shorter runs or otherwise spend more time at home between your trips. It never hurts to ask.
3) Get a better relationship with your technology
In recent years, truckers have expressed frustration with the rollout of some technologies, such as electronic logging or GPS-enabled tracking, according to American Trucker. However, your relationship to that tech doesn't have to be adversarial, and if you spend more time trying to figure out how to use it as effectively as possible, you may find that it makes your job a bit easier in the end.
4) Think about the routes you take
A common source of frustration for many drivers - not just the pros - is running into traffic or an inability to find your destination when you get close to it (such as if it's at the back of a business park or on a street with a similar name), according to Truck Driver Retention. While these may seem unavoidable, doing a bit of extra work to plan your routes in advance will eliminate many of those headaches.
5) Seek out better pay
Much like the issue of spending a little more time at home, truckers also have more power to demand better compensation - including higher pay, Truck Driver Retention added. Whether that comes in the form of a higher per-mile rate or simply via periodic bonuses for hitting goals or staying with the company, you may have more power than you realize to command higher pay.