6 ways to keep your truck's interior clean
1/6/2020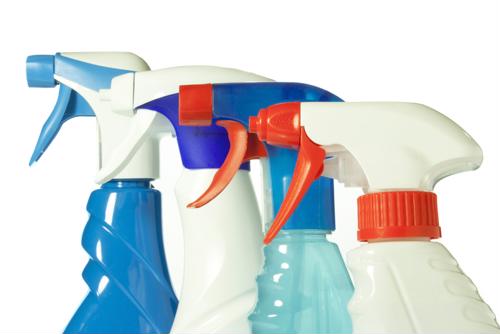 Any professional driver can tell you that people in the industry don't always do as well as they possibly could when it comes to keeping the interiors of their trucks neat and tidy. With the new year finally here, it may be a good idea to make such an effort part of your resolutions for 2020.
The following pieces of advice should help you get started:
1) Make it a habit to remove trash
One of the biggest mistakes drivers make as it relates to staying clean is letting inertia set in, according to Arrow Truck. Leaving a bottle here and an empty bag there might not seem like a big deal, but when it's 10 bottles and six bags, you might feel like it would take a lot of effort to clean - so you just don't do it. For that reason, you should be more proactive about cleaning up after yourself at every stop.
2) Clear off the dashboard regularly
Along similar lines, you're probably not alone in letting papers and other stuff pile up on your dashboard, but the problem here is it's not just a cleanliness issue - it's also a safety issue, Arrow Truck added. That's because, on sunny days, light can reflect off the debris on your dashboard and bounce off the windshield, making it more difficult to see the road. With that in mind, it's vital to clean your dashboard when you clean everything else.
3) Make sure your floor mats are in good shape
As you no doubt realize, your floor mats take a beating in the course of your normal work, according to SafeSpace Co. Consequently, it's a good idea to look them over on a regular basis to see that they're not getting too worn down or breaking. That will help ensure that the floors of your truck remain in good shape for many miles to come.
4) Keep cleaning supplies on hand
Just like anything else, when you need to clean up, it's important that you have all the right tools for the job, SafeSpace Co. cautioned. That may mean having a cleaning solution you can use to wipe down the dashboard, console, steering wheel and so on, some dust cloths, fabric cleaner and so on, but it's certainly a great investment to make.
5) Don't let any issues linger
While you can't be expected to pull over and start cleaning every time you spill a drink or drop some snacks, you should always remember to clean when you get the chance, according to Detail Xperts. Inertia isn't just about trash, it's about making sure your cab stays in good shape in every way you can manage.
6) Pick up all coins
When you drop coins on your seat or the floor, you may not realize the kind of risk they pose, Detail Xperts said. If left in place, they are likely to be jostled a bit by sitting on them, rubbing them into the floor with your feet and so on - all of which causes more wear and tear than you may realize. After all, these are metals rubbing hard against fabrics, so it's best to make sure you keep your change in a cup or your pockets.