4 ways to develop your career skills as a trucker
9/23/2019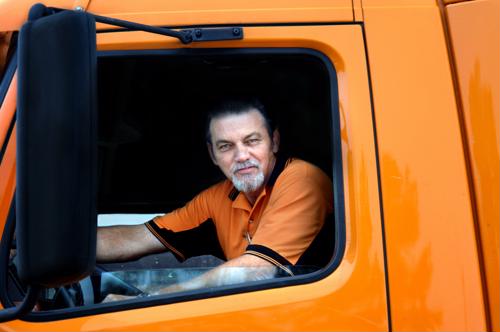 Being a trucker is a great career for those who can find the necessary work ethic and enjoy a life on the road. However, if you're thinking about becoming a professional driver yourself, there are plenty of opportunities to broaden your horizons in the job.
Once you have a few hundred thousand miles or more under your belt, you can branch out a bit and develop some of the following skills - among others - to further your career:
1) Seek special licensure
A standard CDL license may let you drive big rigs, but additional certifications are required to haul hazardous chemicals, tanker trucks, double trailers and so on, according to Truckers Training. Once you have the rhythms of driving a standard big rig down pat, you can branch out a bit and, thanks to the special requirements needed to haul other types of trailers or cargo, earn more for similar drive times.
Simply put, there are fewer drivers who have these certifications and they are often far more in-demand from freight companies as a result.
2) Become an instructor yourself
Along similar lines, if you feel you've developed a lot of skills over your time on the road, you might want to consider branching out into becoming an instructor who trains other drivers, Truckers Training added. The old saying that, "Those who can, do. Those who can't, teach," doesn't apply in the trucking world - if you're not skilled behind the wheel of a big rig, you'll never cut it as a teacher.
The benefit here is teaching doesn't have to be your full-time gig if you still love a life on the road. However, instructors are in such high demand as companies strive to address the trucker shortage that the pay for taking such a job is often considerable.
3) Refresh your old skills
While you have likely developed plenty of skills in your time behind the wheel, there are some that might have slipped a bit as well, according to Elite Truck School. With that in mind, setting aside some time to brush up on some aspects of the job you may not deal with as much could put you in a better position to succeed overall. In general, if you think of a skill you haven't used in a while, it might be important to flex those muscles once again.
4) Learn more about how your truck works
While you may be pretty adept at various aspects of truck maintenance it might be wise for you to learn more about the in-depth ways to fix engine problems and so on, according to Eagle Ford Shale. If you find the things you learn as part of this pursuit are appealing, that could start you on a path toward becoming a licensed mechanic in addition to being a successful trucker.
Along those lines, drivers should always be on the lookout for ways they can further develop skills related to their current jobs and see if there are any additional areas they can become passionate about.