5 parking safety tips for truckers
9/17/2019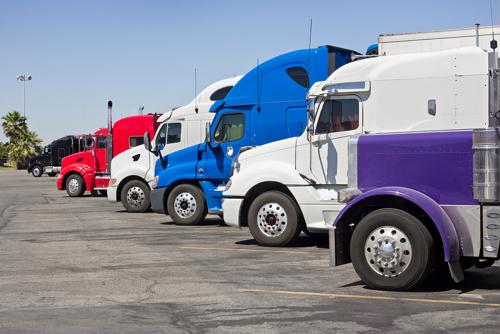 One of the most common complaints many truckers have these days is that it's not always easy to find a good parking spot. While the industry has been growing strong in recent years, both public and private organizations haven't really done their part to boost big rig parking options, and that can lead to dangerous situations that should be avoidable.
With that in mind, the following five tips to park as safely as possible may be vital to steering clear of risks:
1) Check the apps and websites
The great thing about modern technology and the growing understanding around the need for reliable truck parking is plenty of apps and sites now track the spaces that are available and allow you to reserve them in advance, according to the Underride Network. This helps ensure you know exactly where you need to go to get parking space specifically intended for your big rig. Even if you don't find a spot with one service, there will likely be other options out there to check out.
2) Be as visible as you can
When you're trying to find a good spot, even at a truck stop, it's a good idea to make sure you're parking in an area that's well-lit and as free of potential blind spots as possible, the Underride Network added. As you know all too well, people can drive dangerously even in these parking lots, so proceed with caution and make sure you're as easy to see as you can be.
3) Stop less frequently
If you're trying to make sure you can get to a reliable spot that has good parking available, it's important to stay on schedule, which means keeping your stops to a minimum, according to Interstate Motor Carriers. As such, you shouldn't wait until you're hungry or thirsty to pull off into a rest area, and should instead load up on food and drinks - and use the bathroom - when you stop to refuel instead.
4) Give bad parkers a wide berth
Just about anywhere you go, you'll find trucks and smaller vehicles parked somewhat haphazardly, Interstate Motor Carriers cautioned. Whether they're parked too close to the next spot, over the line entirely, or at an irregular angle, you don't want to let some other driver's behavior dictate whether there's a minor fender-bender with your vehicle. As a result, it's a good idea to steer clear of any vehicles that aren't parked as safely as you'd like, even if you don't have many other options around.
5) Plan your whole trip carefully
With all of the above in mind, it's important that you plan as much of your trip in advance as you possibly can, according to Dynamic Transit. While you certainly can't control the pace of traffic, you can at least sketch a rough outline of where you should be every six hours or so, and you can then craft Plans A, B or even C to make sure you can find reliable parking where you need it.