Truckers spending more time waiting at loading docks
9/9/2019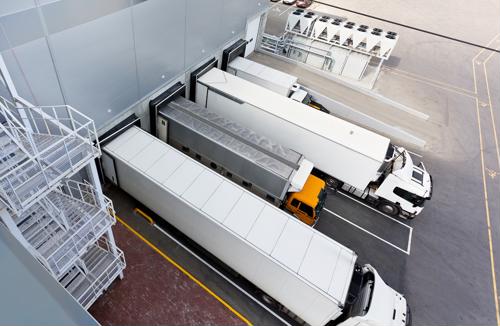 One of the biggest complaints truckers often have these days - especially in light of tightening regulations that restrict the number of hours they can spend on duty - is the amount of time they have to spend in detention, waiting for their big rigs to be loaded or unloaded. Unfortunately for those pro haulers, the time they're spending in those situations seems to be on the rise.
From 2014 to 2018, the incidences of drivers who reported spending at least six hours in detention increased more than 27%, according to new research from the American Transportation Research Institute. Moreover, the relatively small number of women in the industry were almost 90% more likely than their male counterparts to be delayed for at least that long
Those delays added up to a nearly 40% increase in drivers running late because of "customer actions," rather than their own problems, the report said. The average per-hour fee charged by fleets during detention was just under $64, lower than the average hourly operating cost of $66.65. Moreover, drivers for small fleets may be at particular risk of issues, as 20% of them don't charge detention rates at all.
"ATRI's new detention research definitely helps us understand the full financial impact associated with detaining drivers," said Edgar R. McGonigal, chief financial officer of Bestway Express, Inc. "From a safety and economic perspective, this research gives the trucking industry new insight into how both carriers and drivers should implement driver detention strategies."
Addressing detention?
Currently, the Federal Motor Carrier Safety Administration is seeking more input from industry sources on how much detention times affect drivers and employers simultaneously. Few in the sector have been shy about sharing their displeasure, according to The Packer. While the comment period did not close until Sept. 9, many drivers expressed significant frustration, especially when they have to haul produce, which takes far longer to get loaded in and out.
Rising costs
While drivers are spending more time in detention than they did just a few years ago, they're also dealing with more traffic that adds to their problems in a number of ways, the ATRI found earlier this year. High congestion, of course, makes it more difficult for drivers to make it to their destinations on time - especially when coupled with more time in detention.
However, it also adds to fuel consumption, which increasingly carries a bigger price tag for the industry as a whole, the study found. Through the end of 2016 - the latest year for which full data is available - traffic snarls have led to an extra 6.87 billion gallons of fuel consumed, carrying a price tag of $15.74 billion. Interestingly, about 89% of that extra fuel consumption comes on just 12% of all highway miles in the U.S., highlighting just how bad specific parts of the country - most notably the interchange of Interstates 285 and 85 near Atlanta - can be in this problem.
These are certainly issues for drivers and freight companies to monitor on an ongoing basis, especially in light of potentially changing regulations that could come down the pike in the near future.