5 tips for truckers to stay in touch while on the road
9/3/2019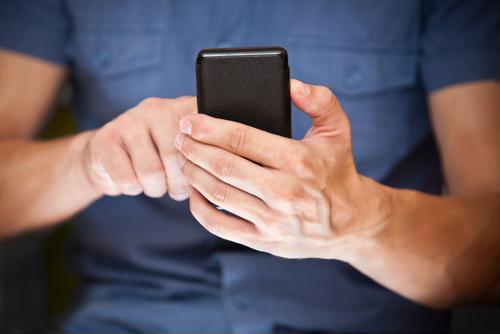 One of the biggest challenges for any professional truck driver is spending days or more at a time on the road, away from home. That can put them into a tough situation when it comes to staying in touch with friends and family, but doing so is important because it helps everyone maintain a positive mental attitude.
The following five tips should help you get a better handle on communication with your loved ones while you drive the nation's highways and byways:
1) Keep up online
Social media has certainly made it easier to stay in touch, but the beauty of these platforms is you can watch videos, tune in to live streams, browse photos, chat via text and more, according to the United States Truck Driving School. That means even if you can't make it to your kid's baseball game, you can still have someone record it or stream it for you so you don't miss a pitch. Plus, you can talk about the events of day afterward.
2) Send a note every day
A smart idea every morning when you're away from home is to send or receive an email, a funny picture or something else to show your loved ones you're thinking of them - and vice versa - before you hit the road, the U.S. Truck Driving School advised. It doesn't have to be anything complicated or too lengthy, but that "little something" is a great way to start the day.
3) Check in with a video chat
A good choice to ensure you're getting the full benefit of a nightly chat is to do it by video, according to All Trucking. That way, your spouse can hand their phone or tablet off to their kids for a separate conversation, or multiple people can be added to a single chat so two, three or more people can all participate simultaneously. That can also be a good way to stay in touch with a group of friends who live in different parts of town or even different states.
4) Start a family book club, or something similar
Another great idea to improve your communications when you're away from home is to arrange some things to talk about, according to System Transport. Having a home "club" where everyone reads the same book over the course of a week, or watches the same movie, will give you plenty to talk about and help you feel more connected. You can also combine movies with video chats so you can have a "watch party" even when you're not home.
5) Send items from the road
Finally, a perfect way to remind friends or family that you're thinking of them is to send small, inexpensive local items - everything from candy to postcards - from every town or city you stop in, System Transport added. This can help give recipients a true appreciation of how far away you may be traveling and the kinds of fun locales you're taking in on a daily basis.