Rule changes around trucker drive times could come soon
8/27/2019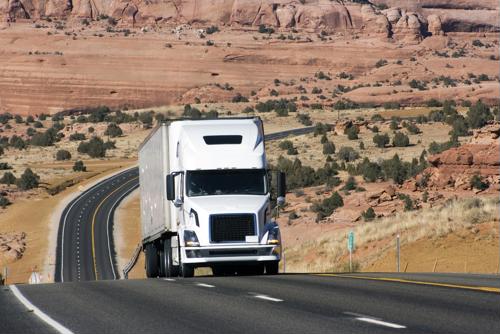 Since the implementation of new safety rules for truckers and electronic tracking, there has been significant consternation in the freight industry about the constraints the combined effect has placed on drivers.
To deal with those concerns, the Trump administration has proposed relaxing some of those more stringent requirements, and now it appears those regulatory changes are inching closer to realization, according to The Associated Press. The Federal Motor Carrier Safety Administration would alter the rules so drivers can take breaks of at least a half-hour while they are on duty but not actually operating their rigs, as well as "pause" their 14-hour driving periods for as much as three hours. They would still be required to take 10 or more hours off at the end of that period.
Furthermore, the radius in which shorter-haul drivers would no longer be required to use electronic logging in a 12-hour period would expand to 150 miles from the current limit of 100, the AP reported.
"To me, having the flexibility is huge," Terry Button, a hay farmer and trucker who has logged about 4 million miles since 1976, told the AP. "It's good that the government finally took the time to listen to the people who do the job."
The waiting game
The FMCSA originally posted the rule changes Aug. 20 and now awaits public comment, the period for which will last 45 days in total, according to Transport Topics. FMCSA Administrator Raymond Martinez noted in a recent conference call that the organization would then have to sort through the many comments it expects to receive on all aspects of the proposed changes. That period could take a significant amount of time.
However, the administration believes it is ahead of the original schedule in which it had hoped to nail down, finalize and implement these rules, the report said. As such, even a longer-than-expected review period would likely allow the FMCSA to meet its long-term goal.
Concerns still abound
It's also worth noting that the rules were originally put into place because of a notable uptick in serious accidents involving big rigs; critics are concerned that relaxing the rules would lead to more dangerous situations of that type.
For instance, some within the freight industry - including the American Trucking Associations - have concerns about the effects these changes would have, according to FairWarning. For instance, giving truckers more driving time in a given day could lead to inattentive or drowsy driving, increasing the risk of an accident. Even those who have been advocating for these changes for some time concede that there isn't a perfect way to simultaneously ensure top safety, high-level efficiency and flexibility for drivers.
Certainly, these are all issues for truckers and freight companies alike to consider and monitor closely. Regardless of what decisions end up in place, new decisions will likely be made about how to ensure drivers maintain strong safety records as they traverse the nation's highways and byways.