5 ways to have more fun on the road
8/21/2019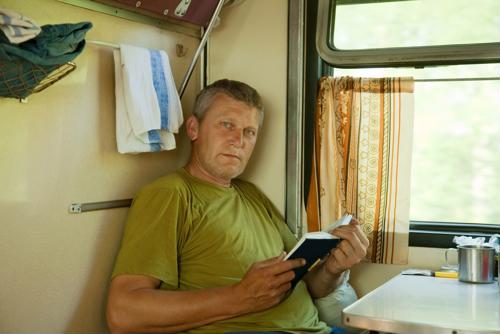 The life of a trucker can be very rewarding, but it can also be challenging. As such, it's always a good idea for pro haulers to make sure they are taking time to enjoy themselves on the road. Options can sometimes feel limited, but even a few tweaks to your normal habits could help unlock a bit more fun as you navigate the nation's highways and byways.
The following are only a few suggestions to do just that:
1) Keep track of the states you visit
Most truckers cover tens of thousands of miles or more per year, and their routes will often take them to every corner of the country, according to Trucking Truth. Very quickly, you will start to rack up a large number of states you've driven through or stopped in, and it can be fun to keep tabs on your tally. You might want to make a goal of driving in every state in the lower 48 throughout your career, or see just how high you can push your number in a single year, then try to break that record.
2) Write down the fun stories
There's no doubt that you're likely to encounter a lot of strange incidents and crazy characters as you truck around the country, but you may want to think about writing them down, Trucking Truth advised. Whether they go into a notebook, onto your phone or laptop or even posted online, you might get a real kick out of reliving these events - and the people who read or hear about them later will as well.
3) Get into gaming
Among the many ways to have more fun is to play video games on the road, and they're a great way to pass the time, according to the Advanced Career Institute. There are plenty of fun games - whether you're looking for a poker simulator or a fantasy adventure - on mobile devices these days, but if you're bringing your laptop along, there will be even more options available.
4) Check out some local spots
If you find yourself with a few hours to spare, it might be fun to visit some nearby attractions you otherwise wouldn't, like national parks, landmarks, sporting events and more, the Advanced Career Institute recommended. When you're behind the wheel of your big rig, you may not feel like you're really seeing as much of the country as you're visiting, so making yourself a bit of a tourist can help you feel a little more engaged with your surroundings.
5) Take up a hobby
Gaming is just one of many hobbies truckers can pursue, according to P-Fleet. You may also consider crocheting, photography, chess or learning new skills for everyday tasks, all with the help of an online guide or a how-to book. These are just a few of the great ways to make the hours fly by when you're not driving, and if you have even a bit of interest in something, it might be wise to explore.