5 ways new truckers can excel in the job
8/14/2019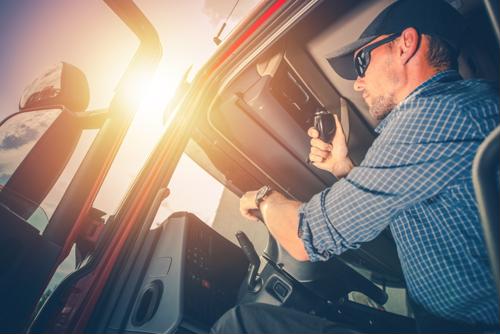 The rate at which freight companies are creating jobs these days means potentially thousands of new truckers have entered the industry in recent months. That's great news for the sector, but all those new haulers may not know exactly what they're getting themselves into.
Any experienced driver can tell you the industry is both rewarding and challenging - often in ways a rookie may not expect. With that in mind, some pieces of advice could help them get a better handle on their first year behind the wheel:
1) Eat healthy - whenever you can
Eating a lot of unhealthy food isn't just bad for your body, it can also have a negative effect on your body, according to CDL Training Spot. With that in mind, you should try to avoid eating fried or heavily processed foods for most meals, and instead focus on things like salads or grilled meats whenever you can. It's not always easy, but it's definitely something to keep an eye on as you hit up every truck stop from Maine to California.
The same is true of avoiding sugary drinks, as it's often a better idea to drink water, tea or seltzer.
2) Don't give in to the pressure to speed
One of the biggest concerns a new trucker might have is meeting all their deadlines on time, and with that comes the pressure to exceed the speed limit, CDL Training Spot advised. However, you're probably not gaining as much ground as you think if you go 10 miles per hour over the speed limit, and you're definitely increasing your risk of an accident. As such, your focus should be to get to your destination safely, rather than as quickly as possible.
3) Check your truck before you get in, and after you get out
Another safety concern you should remember is that over the course of a long trip, a truck may go through a bit more wear and tear than you expect, according to Schneider. With that in mind, it's important to check your truck before and after each trip to make sure every part of it is in good shape, or just to see if you've left your lights on.
4) Find ways to stay positive
Among the things they don't often tell you about being a long-haul trucker is it's mentally taxing in ways you don't expect, according to the Advanced Career Institute. Being behind the wheel and paying attention for eight, 10 or 12 hours a day is draining, as is not sleeping in your own bed for days on end or not seeing your family and friends. As such, you should strive to stay in touch with the right people and give yourself as many creature comforts as you can to ensure you stay mentally engaged with the job.
5) Don't expect to become an expert right away
As with any new job, there is a lot of excitement that comes in the first year or so of being a trucker, but also a lot of unforeseen hiccups, the Advanced Career Institute added. Don't let those problems derail your enthusiasm, and understand that you're still learning. The right attitude will help you succeed for years to come.