Senate could soon consider bill to increase female trucker numbers
8/13/2019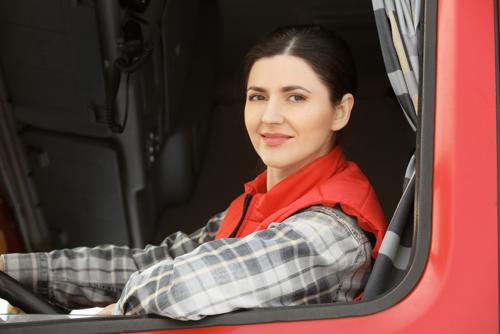 With the trucker shortage still ongoing and companies struggling to find qualified haulers, more is being done at the federal level to ensure a larger pool of prospective hires. One such bill would allow people as young as 18 - rather than the current requirement of 21 - to engage in interstate trucking, but a new entry would also do more to encourage women to enter the field.
The federal Promoting Women in Trucking Workforce Act, currently being drawn up by Sen. Jerry Moran - a Republican representing Kansas - and his staff, would do just what it says: encourage more women to enter the exciting world of trucking, according to Freightwaves. In 2017, Sens. Susan Collins of Maine and Tammy Duckworth of Illinois introduced a similar act to get more women working in aviation, and that bill was signed into law last year, so the obvious hope is similar steps can be made for truckers in the near future.
Specifically, the bill would require the Federal Motor Carrier Safety Administration to create an advisory board whose sole purpose would be "creating opportunities for women in the trucking industry," including education, training, recruitment and more, the report said. After all, women currently make up just 6% of truckers in the industry, and about 1 in every 8 workers overall, so getting more involved would likely go a long way toward addressing many of the sector's problems.
Getting out in front of the issue
Of course, trucking firms themselves aren't going to rest on their laurels waiting for help from the federal government, as the law could take months or more to pass, let alone get the FMCSA board up and running. To that end, recruiting women has become a priority for many freight companies already, according to to Advanced Training Systems. While they have had some success - the current 6% of truckers being women is up from 4.5% over the last 15 years - certainly more needs to be done.
That means not only raising wages for workers across the board, but also addressing some of the specific concerns women have about getting into the trucking industry, the report said. Safety issues may top the list here, but so too are simpler issues like acceptance from their peers and hurdles about the trucker lifestyle overall.
Relying on what's there
Any companies that currently employ women in trucking jobs may want to lean on those workers to help them deal with these concerns, according to American Trucker. For instance, a mentorship program in which current drivers can be honest with those thinking about joining the industry and show them the best way to move forward if they are truly interested.
"We need to change women's perception of the transportation industry to be more attractive to female candidates," Tina Albert, co-chair of the Peterbilt Women Initiative, told the site. "Women need to know how exciting the industry is and how much pride can come from contributing to such an important sector of our economy."
The more companies can do to make their job offerings attractive to women and men alike - ranging from higher salaries to better benefits and more - the better off they will be when it comes to both attracting and retaining talent.