'Empty miles' still an issue industry-wide
8/12/2019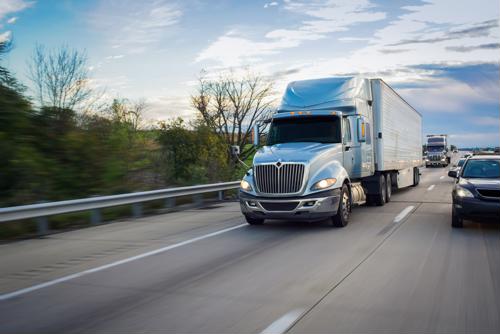 In recent months, many trucking companies have started to run into an issue where demand for their services isn't quite as robust as it used to be, and that seems to be creating a whole new problem for many shippers. The problem here is drivers getting to a destination and then having to come back the whole way home with nothing in their trailers, and these empty miles are a big problem for drivers and freight carriers overall - as well as the environment.
While shipping demand these days has done a lot to reduce the number of so-called empty miles truckers are running, they're still not as low as they perhaps could be, according to Convoy. Data suggests today's empty-mile driving accounts for about 15-20% of all miles covered by tractor trailers nationwide, down from the highs 30% in the 1970s, but not better than the 15-18% seen around the turn of the century. Convoy's data suggests that intentional underreporting of this trend could mean empty rates of as much as 29% today.
As these are averages, however, some truckers - or even entire companies - may have to deal with significantly more empty miles for which they are not being paid, the report said. For smaller, private fleets, they could be as high as 35% or more, and for bigger companies, as low as 10% or less. In addition, some types of trucks - especially those with specialized trailers like flatbeds - may be more likely to run empty than others.
Still growing?
Of course, despite those higher-than-expected rates of empty-mile driving, 2018 was still a banner year for the trucking industry, according to the latest ATA American Trucking Trends report. Overall, freight companies saw revenues increase sharply from 2017, rising almost 14% to a total of $796.7 billion last year. That preceded the step back seen in the first half of 2019, but the industry is still a powerhouse.
For instance, more than 71% of the total freight tonnage in the entire U.S. was shipped via truck - nearly 11.5 billion tons - and trucking companies vacuumed up more than 80% of all freight payments nationwide, showing how much demand there was over the course of last year, the report said. Moreover, trucking companies were able to hire 100,000 new workers in 2018, bringing the national total to 7.7 million, of which about 3.5 million were truck drivers.
Addressing the issues
Freight companies trying to address their empty-miles issues may want to consider the technological options they have to reduce that burden, according to Supply Chain Dive. More companies are developing apps that can connect freight carriers - particularly smaller ones that may be more likely to run empty - with companies that need to ship goods. While those businesses may take a cut of their shipping fee, the percentage of that deal shippers get is certainly better than the sunk cost of empty miles.
Meanwhile, because empty miles eat so heavily into what truckers can earn, it's vital for companies to ensure they are offering higher pay for every mile driven at capacity. This may help them both attract and retain talent on an ongoing basis.