6 tips to stay mentally healthy on the road
8/7/2019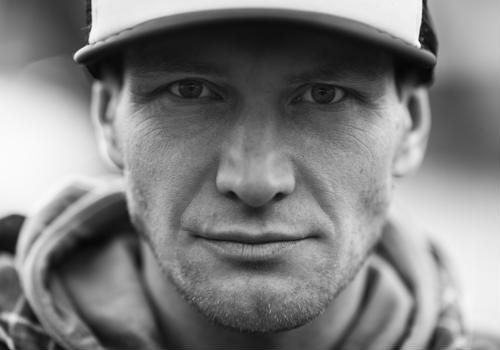 Life on the road can be rewarding in many ways, but it can also be somewhat challenging, especially for those who are relatively new to the job. Mental health is a vitally important aspect of everyday life - whether you're a professional trucker or not - and for that reason people need to do what they can to maintain it. Yet for truckers in particular, this isn't always easy due to the demands of the job.
The following are six simple steps any pro hauler can take to ensure they can keep their mental health in good shape.
1) Stay in contact
While many drivers understand the need to keep in touch with their friends or family while on the road for days at a time, they may not do enough to maintain the proper social connections, according to Smart Trucking. For instance, having a conversation via text or social media is no substitute for a phone call or video chat, and these interactions shouldn't just take place once or twice a day.
If you've been driving for a few hours and feel like you want to talk to someone, try calling a friend or family member and striking up a conversation about whatever's on your mind.
2) Invest in comfort
If you're going to be sleeping in your truck for a few nights, it's important to bring some of the creature comforts of home with you, Smart Trucking added. That can mean something as simple as your tablet or laptop, but it should also include the most comfortable bedding you have, a mini-fridge and other things that will help keep you happy.
Simply put, if you feel you need to spend a little extra money to increase your comfort on long trips, that's always going to be a worthwhile investment.
3) Make time to take care of yourself
Another important aspect of maintaining strong mental health is to have a routine and stick to it, and a vital part of that routine should include personal grooming and care, according to The Job Network. That certainly means making the time to take a shower as often as you can, but also shaving or trimming facial hair, getting a haircut, visiting a doctor and more on a regular basis.
4) Get some exercise
A big part of caring for yourself is making sure you're in good physical shape, according to Dynamic Transit. While you may not have time to put in an hour or two of lifting weights or running on the treadmill, there are still plenty of options for physical fitness, ranging from stretches you can do in your truck to taking a walk around a truck stop or shipping facility. Experts also recommend packing resistance bands or small hand weights in your bag to increase the intensity of even simple workouts.
5) Keep your cab clean
When you're spending a lot of time behind the wheel, you're likely to accumulate a decent amount of trash from empty drink containers, food packaging and more, Dynamic Transit advised. It's a good idea to clear it out whenever you get the chance, because a messy work environment can have a negative impact on your mental health.