Fleets can battle trucker shortages through improved retention
7/30/2019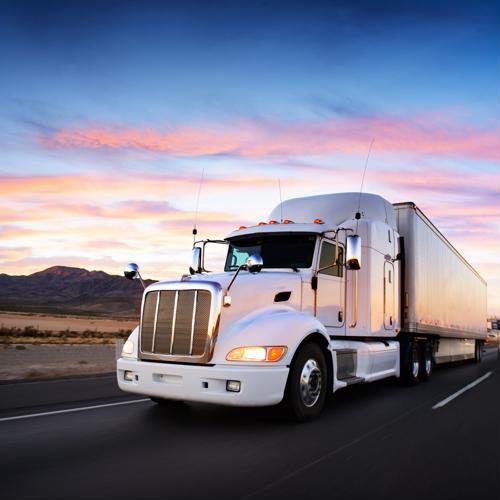 Driver shortages are a frequently mentioned issue in the trucking industry. Year after year, fleets are concerned about whether they'll be able to bring in enough fresh truckers to keep their cargo moving around the country. With that said, the common wisdom about scarcity of talent and recruiting difficulty may not be entirely accurate. Instead of a true shortage of personnel, the industry may be facing a struggle between expectations and real conditions, with retention and recruiting requiring updates to keep up with what today's job seekers want.
By studying both the data around the industry and the voices of various groups within the trucking sector, fleet owners can learn how to more effectively build their workforces and retain drivers for years to come.
Suggestions focus on retaining experienced personnel
Driving job candidates have to actively choose to work in trucking rather than other industries, which may have more regular hours and living conditions. To convince them to make the switch, fleets can increase the perks and salary considerations they give their drivers. Truth About Trucking LLC owner Allen Smith told Trucks.com that a long-term solution for the trucking sector could involve pay practices that reflect time spent behind the wheel instead of always paying on a per-piece basis.
An added focus on personnel development and training could also help the trucking sector fight churn and thus counteract scarcity concerns. Real Women in Trucking Inc. president Desiree Ann Wood noted to Trucks.com that when industry leaders place too much of a focus on quickly counteracting a driver shortage, they often end up moving drivers through training fleets too quickly, leading to lackluster qualifications and poor retention. While such a strategy of quick hiring may initially seem to have bottom-line benefits, with beginning truckers bringing in lower wages, constant churn is not a sustainable approach.
The general theme of these recommendations is that there is real value in creating a more experienced and sustainable workforce. In the end, high pay and ample professional development could enable fleets to keep their drivers for longer, reducing their dependence on waves of new hiring and potentially drawing greater value from their teams of long-serving, high-morale truckers.
Retention incentives go beyond money
Fleets that commit to the idea of retaining their drivers for the long term can and should consider what will most effectively appeal to those truckers. Keep Truckin' suggested that fleet leaders should not make assumptions, but rather solicit feedback from their drivers, potentially through the creation of advisory councils or meetings between fleet managers and drivers.
Perks and bonuses developed through consultation with drivers can help fleets become ideal employers for truckers, encouraging these personnel to stay on with the companies for the long haul. Whether or not there is a shortage of new drivers entering the trucking industry will then become an academic question for these leaders, as they won't need to go on hiring sprees to keep cargo moving smoothly across the nation.
From revised pay structures to a greater focus on training, enhanced perks and more, better offerings for present drivers could keep leading fleets in their position within the industry.