New survey compares independent and corporate trucking conditions
7/23/2019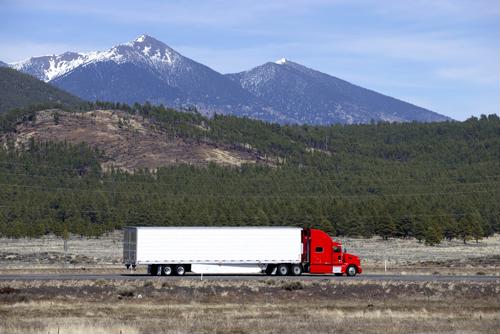 Finding a job in the trucking industry can take several forms. The two main career paths - serving as an independent trucker and joining a commercial fleet - each offer unique experiences and differing conditions, both in terms of compensation and day-to-day work. While there's no single "right" answer about what kind of job to take, it does pay to consider the ways in which work status will affect life on the road.
Compare and contrast
A recent study conducted by trucking IT service Convoy revealed some of the contrasts between corporate and independent trucking roles. Using data from the U.S. Bureau of Labor Statistics, Convoy worked out that there are both pros and cons to each of the possible trucking career paths. After adjusting for the demographic effects, for instance, the company noted that independent drivers earn (on average) an extra 5% per hour compared to corporate truckers. Balancing that potential earning power is the fact that owner-operators assume their own financial risk.
Convoy noted that the higher average pay for owner-operators is not based on steady earnings by all truckers. High-performing independent truckers earn far more than corporate drivers, but truck-owners who earn less than the fleet average make significantly less money than their steadily employed peers. Being an owner-operator means risking one's own property and funds if the market for driving becomes inhospitable.
One interesting facet of the data is that while owner-operators tend to drive more hours per week than corporate truckers, those numbers may have more to do with rule-skirting than any material difference in conditions on the road. During most of the years considered by Convoy, trucks weren't required to electronically log their hours of operation, potentially leading truckers to work longer than they can under the current regulation, which came into effect in 2017.
Flexible industry rules
While it's interesting to see how truckers in various employment types have operated over recent years, there is one very good reason to not treat the data as the unmoving truth: The actual rules that govern trucker performance on the road are always in flux. For instance, Supply & Demand Chain Executive recently pointed out that the Department of Transportation is looking into changing at least two aspects of driver requirements.
The DOT is searching for ways to alter hours-of-operation rules and omit the mandatory half-hour break that has been required since 2012. The elimination of the daily stop may impact both corporate and independent truckers' operations. Another proposal on the table is designed to cut down on delays in issuing commercial driver's licenses, potentially speeding the path to a truck driver career for owner-operators and fleet employees alike. It remains to be seen what will come of these policies.
Individuals who want to enter the fast-moving world of truck driving should ponder the benefits and drawbacks of their targeted roles, whether they're more interested in owning a rig or joining a company. Each of these approaches delivers a unique experience, and the best conditions for each individual will likely depend upon his or her preferences and expectations.