Trucker shortage still felt in many regions
7/15/2019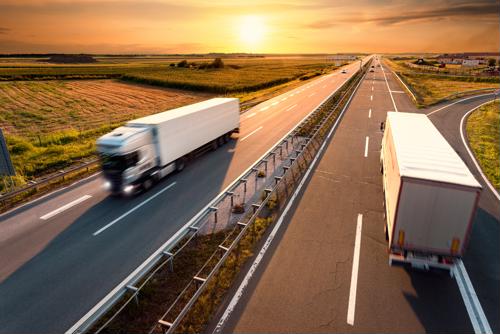 The truck driver shortage that continues to grab headlines across the country is becoming something of an international affair as well. On both sides of the U.S.-Mexico border, there is a seemingly ever-growing shortage of qualified drivers, and potentially no end in sight given current conditions.
Pro haulers brought more than $671 billion in commercial goods across the border in 2018, but the figure would likely be higher if Mexico were able to fill its roughly 50,000 open trucking positions right now, according to Freight Waves. That number is creeping up to the estimated shortfall in the U.S. of about 60,000, and one of the biggest regions of need for our southern neighbor is in Nuevo Laredo, just over the border and only about three hours south of San Antonio.
Part of the issue is truck drivers in the U.S. can currently earn as much as $55,000 when they are just starting out in the industry, but those in Mexico can earn as little as one-fifth of that amount, the report said. To that end, authorities there are creating new economic enticements for people getting into the trucking industry, as well as paying for their training and guaranteeing them a job in the industry.
An ironic problem
On both sides of the border, it may be a case that the rise in e-commerce - which is fueling demand for truckers around the world - might actually be taking people out of the pool of would-be drivers, according to the Commercial Carrier Journal. Many big logistics companies are hiring thousands or more people to staff their warehouses, and giving them a source of income that's a little more stable than independent or for-hire trucking. Often, those employees, who usually don't need much more than a high school degree to get the job, work in warehouses.
However, some become employed as dedicated truckers for those shippers, working within relatively small areas and therefore sleep in their own beds most nights, a perk not often extended to long-haul truckers, the report said. With that in mind, many within the trucking industry as a whole might want to consider the ways in which they can make the job of over-the-road trucker a little more attractive, beyond raising pay and benefits.
Recognizing the issue
As with Mexican authorities, however, government officials in the U.S. recognize the need for more truckers and are increasingly moved to act. Florida Sen. Rick Scott recently wrote an editorial for a number of newspapers in the Sunshine State outlining why federal lawmakers are trying to establish a training program for teens to get into the industry, through the Developing Responsible Individuals for a Vibrant Economy Act. Right now, those under the age of 21 cannot drive commercial tractor trailers over state lines, but by allowing anyone over 18 to do so, the industry could get a big boost.
Due to this confluence of factors, freight companies would be wise to go above and beyond industry standards in terms of salary, benefits and perks to both attract and retain drivers as the shortage wears on, demand rises and competition for qualified talent continues to heat up.