Regulations on driver hours to be rolled back
7/3/2019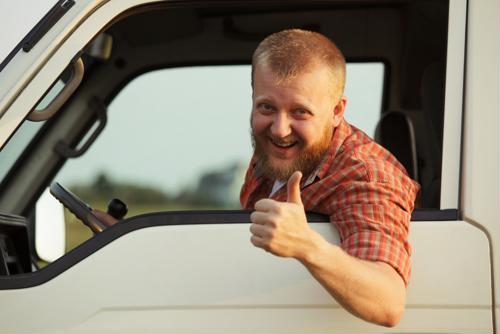 For some time now, truck drivers have been concerned about relatively new regulations that limit the amount of time they are allowed to be on duty every day. By and large, they say these issues can lead to some serious problems for pro drivers because of the rigidity of these rules. Now, the White House is moving to roll back some of those regulations so drivers have more flexibility in their daily schedules.
Currently, the Office of Management and Budget is reviewing some proposed rule changes that would increase flexibility in how much time drivers can spend behind the wheel in a given day, according to The Associated Press. As they stand today, rules allow drivers 14 hours of on-duty time, 11 of which can be spent driving, and then mandate 10 hours off duty. Furthermore, truckers who are going to be driving for more than eight hours consecutively are required to take a 30-minute break.
Because things are still being reviewed, it's difficult to say exactly how the rules would change if adopted, but a little additional flexibility could go a long way toward ensuring drivers aren't being fined - or taken off the road for a day or two - for violations they couldn't avoid, the report said.
"If you run out of time in the middle of the George Washington Bridge, are you just going to pull over and park?" long-time trucker and hay farmer Terry Button told the AP.
When it's coming
It is not clear, at this point, when these regulatory rollbacks might take place, according to Safety and Health. Initially, the Federal Motor Carrier Safety Administration had planned to implement them in early June, but the OMB continues to review them despite receiving the proposals in late March. Among the changes that could be implemented are those that would give truckers up to two hours of flexibility in drive time if they run into adverse road conditions, the removal of the 30-minute break requirement, and bringing regulations for short-distance truckers in line with those for long-haul counterparts.
Safety concerns
Critics of a rollback say these rules were put in place - alongside regulations about electronic logging - as a means of ensuring drivers are physically and mentally fit to be behind the wheel, according to Chatanooga, Tennessee, television station ABC 9. In 2017, before many of these rules were implemented, nearly 4,700 tractor trailers were involved in fatal car accidents, up 10% from the year before, and fatigue likely played a part in many of them.
While most drivers will use their best judgment about when to pull over and rest regardless of federal regulations, those who do not may be putting themselves and other motorists at great risk, the report said.
Certainly, these are all issues for truckers and managers to monitor closely as time goes on, because the Trump administration may continue its long-standing trend of making even more changes to trucking regulations in the next several months and beyond.