More people work in trucking, but driver shortage persists
6/26/2019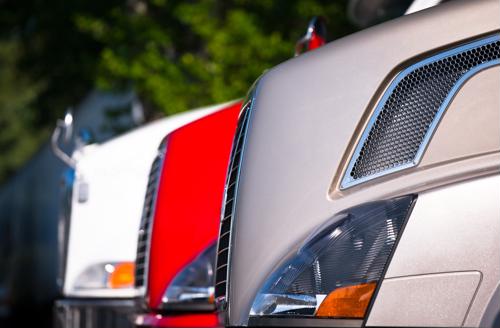 The driver shortage has been grabbing headlines both within and outside the freight industry for years, and conditions only seem to be getting worse for companies looking to hire qualified haulers. But all that comes despite the fact that it also appears shippers have largely been successful with their recruiting efforts, creating a difficult situation in which hiring remains strong but isn't making a big enough dent in need.
Government data suggests that as of the end of 2017 - the most recent period for which complete data is available - there were about 3.5 million professional truckers of all stripes on company payrolls nationwide, according to Transport Topics. That was up from the previous high seen in 2007 (3.4 million), and well above the post-recession trough of less than 3 million.
But because of how much the economy has changed in recent years, even record numbers of truckers aren't enough to meet industry needs, and companies may need to hire at least 50,000 more just to make up the current difference, the report said. It's believed that companies doing more to address the driver shortage (providing higher pay, more flexibility, etc.) and the media covering the issue could be contributing to the greater hiring, but it's still not enough.
"It's not that the number of truck drivers has been in a constant decline," Bob Costello, chief economist for the American Trucking Association, told the site. "It's just that it's not growing enough to match up with what has been needed with demand."
Understanding the shortage
In the context of roughly 3.5 million truckers being at work nationwide, a shortfall of just 50,000 is only a little more than 1%, but there are hurdles the industry faces to doing more to attract drivers with higher pay and better benefits, according to Heartland. Driver pay rose considerably from 2005 to 2016 and continues to do so, but issues like licensure and ensuring new recruits have relatively affordable access to training could be major impediments.
In addition, there are certain realities and myths about being a trucker that aren't easy to overcome, the report said. Some potential hires may be turned off by the idea of spending days or weeks away from home, while others may think - incorrectly - the industry is about to undergo regulatory or technology-based changes that would make their efforts to join pointless.
Getting it right
With all that in mind, the industry and lawmakers are now looking for new solutions to deal with the issue, according to Nexstar. For instance, some want to allow drivers as young as 18 to engage in interstate driving trips, and others want legislators to reconsider the recent rule changes regarding electronic logging.
Whether either, both or even more changes would be enough to bridge the gap remains to be seen, but industry experts generally concur on one point: Anything that might help is probably worth trying.