Some technology a big positive for pro haulers
6/18/2019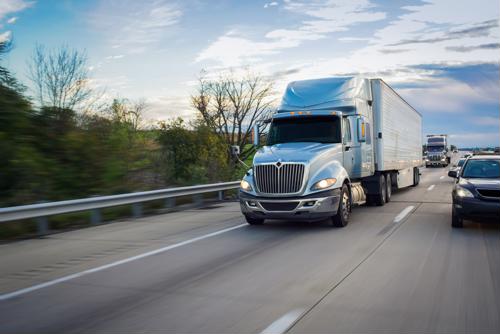 There has been plenty of concern among truckers in recent years that emerging technology would impact the ways in which they do their jobs. That has certainly come to pass, but the effects largely haven't been negative. In fact, with more industry tech on the way, the processes truckers deal with every day could get a little easier to handle, improving many aspects of their jobs.
Perhaps chief among these is the continual development of new apps that make some of the bigger hassles of being a pro truck driver - such as filling out paperwork - much easier to handle and organize, according to The Wall Street Journal. One such app, based on artificial intelligence, uses millions of data points collected from thousands of drivers to create more accurate delivery time projections which can, in turn, make truckers more efficient and productive.
Along similar lines, shipping giant UPS uses another platform to create the most efficient daily delivery routes for drivers, and while they aren't long-haul truckers, one can certainly envision a future in which that kind of data is used for pro haulers, the report said. Fortunately, many platforms are now being developed with drivers in mind.
"In the past their reaction has been 'more big brother watching us,'" Vava Dimond, the chief information officer at a major trucking fleet, told the newspaper. "So we wanted to make sure that when we handed them their new tools, it would be something they would use right away."
What's the approach?
To Dimond's point, when truckers hear about new technology, they often think about hassles like the ways the ELD mandate has impacted their ability to get their jobs done on time, according to PLS Logistics. But there are some positives even to that kind of tech adoption, such as greater safety and reduced paperwork. Beyond that, there are also voice command-enabled technologies in many cabins so drivers can keep their hands on the wheel and their eyes on the road.
Furthermore, many drivers may be wary about GPS technology used in their vehicles, but few can likely envision a life without the door-to-door directions these systems now provide, the report said. That's especially true of trucker-specific units that also report critical information like bridge and tunnel clearances, weight limits, rest stop locations, diesel prices and more.
What comes next?
Another important safety measure that could soon come to many trucks is screen-and-camera systems that show drivers behind a big rig what's going on in front of the vehicle, according to Software Advice. While such a system - which projects images from cameras mounted on the front of the truck onto its back door - isn't specifically driver-facing (figuratively or literally) it does reduce the risk that people drive erratically or dangerously near 18-wheelers simply because they cannot see as much of the roadway ahead as they might like.
There are pluses and minuses to most types of tech, but in many ways, drivers stand to gain significantly from some of the options now being introduced in the industry. Getting a better understanding of what's likely to be put into use could help drivers see the benefits.