Freight companies still dealing with driver shortage
6/17/2019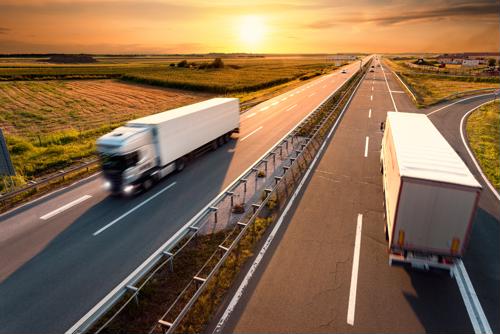 Much has been made in the trucking industry in the last few years about how difficult it has become to attract and retain qualified drivers. That's a persistent issue in the industry and, so far, it appears as though little is being done to change that, especially in terms of the many regulatory issues freight companies face.
To that end, Todd Spencer, the president and CEO of the Owner Operator Independent Drivers Association, recently took to Capitol Hill in Washington, D.C., to highlight for lawmakers how much needs to be done to help freight companies deal with the driver shortage, according to Land Line Magazine. Truckers themselves face immense regulatory scrutiny on top of how physically and mentally demanding the job can be.
With that in mind, the OOIDA thinks Congress can do more to make the trucking industry appealing to workers already within and outside the industry, the report said. However, Spencer also says he thinks that would require a radical shift.
"Unfortunately, trucking has been fundamentally broken for years, and conditions show little sign of improving," Spencer told legislators on the House Highways and Transit subcommittee, according to the publication. "Until Congress understands the most important component in trucking is the driver, very little will change. The next steps you must take are clear - help make trucking an appealing, safe and sustainable career."
The issues discussed
Over the course of a day's testimony, lawmakers heard from several industry experts, numerous situations resulting to the trucker shortage - or those that potentially contribute to the industry's driver turnover rate - were brought up to lawmakers, according to Overdrive Online. These include electronic logging requirements, driver safety issues, the length of the work day for short-haul drivers, and pay issues.
Spencer also noted to lawmakers that truckers in the early 1980s earned inflation-adjusted pay comparable to six-figure salaries today, the report said. Moreover, the fact drivers are not paid for being in detention - which can take up a significant portion of any five-day work week - also hampers their earning potential in ways that the industry alone cannot be expected to address.
What's the issue
Data from the federal government suggests the average CDL-licensed driver earns just $44,000 per year, though with experience that number can go up considerably, according to the Yellowhammer News. The good news is that despite some of these issues, driver pay has been steadily rising for some time because of the shortage. From 2005 to 2016, trucker pay went up 25% in comparison with 19% for all other blue-collar jobs (those not requiring a college degree).
Meanwhile, though, CDL licensure is rather costly to acquire (as much as $7,000) and that could be seen as another potential hurdle for the industry to address, the report said.
With all these concerns in mind, more trucking companies may want to consider providing drivers not only with higher pay, better benefits and more flexibility, but also helping to pay for CDL licensure - in whole or in part - to ensure aspiring drivers have ample opportunity to enter the industry in the first place.