5 tips for new truck drivers
6/12/2019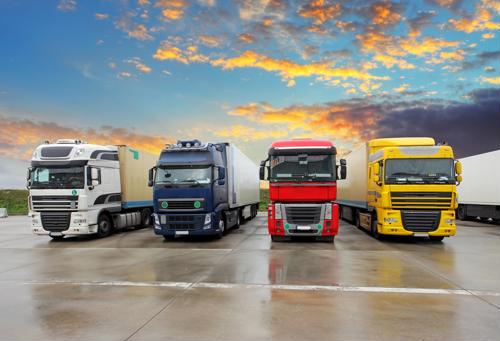 Trucking is an industry that doesn't usually require a college degree to enter, but if you're looking for an exciting career with plenty of room for advancement, it may be an ideal option for your first "real world" job.
Of course, there's a lot to the sector that isn't common knowledge for many people, so a few tips for getting into the industry could be important to setting yourself up for success. Here are five:
1) You'll need a resume
Just like any other job, truckers should be prepared to submit a resume to a potential employer that spells out why they're qualified for the position (with all proper certifications, skills and so forth) and their past work experience that could be applicable to trucking, according to The Job Network. And as with any resume, it's a better idea to keep it short, sweet and specifically pertinent to related experience.
2) Soft skills are key
Nearly as important as having all the proper training and licensure is the fact that freight companies - even in times of high labor demand - need candidates with soft skills including teamwork, communication and leadership, The Job Network added. A big part of the job is being able to talk to dispatch and pass along applicable information, as well as correctly log legally required information.
3) It's all about getting behind the wheel
Even if you have plenty of experience as a driver, operating a big rig is a whole different animal and the only way to really learn all the ins and outs is by doing it yourself, according to Smart Trucking. Plenty of companies will hire you contingent upon completion of a training course, but a lot of that time will be spent in the passenger's seat with a more experienced driver-trainer, whose job is to show you the ropes so you can get a better understanding of what it takes to safely operate an 18-wheeler.
4) Safety is everything
It should go without saying that freight companies want a clean driving record for anyone they hire, and that goes not only for during training or in the course of their job, but also accidents in your own vehicle in the past, Smart Trucking said. While everyone acknowledges that some of these incidents happen through no fault of your own, they may nevertheless be indicators of inattentive driving. The more you can do to drive defensively both as a big rig operator and in your own life, the better off all involved will be.
5) There are lots of career paths
While some people who come into the trucking industry are perfectly content to drive a truck for decades, others may want to move into management or otherwise get a desk job after awhile, and the good news is there are plenty of options here, according to ATBS. As a recent college graduate, you might see even more opportunities to put your degree to good use.