Driver pay continues to improve as industry demographics shift
6/10/2019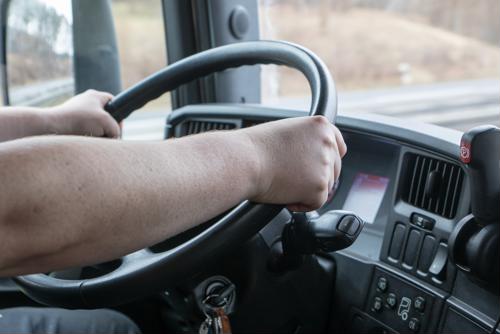 Much has been made in the freight industry about the ways in which truckers are receiving more frequent and larger pay raises now versus previous years. There was some concern that the increases would become unsustainable for the industry, but demand for shipping services has been so strong for so long that even after a long period of increases, the trend isn't close to reversing itself.
However, in the first quarter of the year, the rate at which trucker pay is rising started to slow somewhat, though certainly not enough to prevent the industry from once again setting a new per-mile record for truckers, according to the latest National Survey of Driver Wages from the National Transportation Institute. At the end of March - the most recent period for which complete data is available - drivers in the U.S. earned an average of 65 cents per mile.
How pay is shifting comes as companies scale back on the size of signing bonuses, rather than mileage, but they're still rather common overall, the report said.
"Our observation is that in Q1 the size of signing bonuses continues to decrease, although the number of carriers offering bonuses continues to remain fairly high," said NTI CEO and founder Gordon Klemp. "At the same time, carriers that are utilizing some form of guaranteed pay are seeing a positive impact on turnover and hiring."
Dealing with disparities
Of course, the signing bonus issue highlights something that has been ongoing in the trucking industry for awhile: Independent drivers tend to see fewer raises than those working for freight companies specifically, according to FleetOwner. Based on separate data from the NTI, for-hire driver compensation over the last five years has only increased 6.3%, and is now significantly below what private fleet drivers earn (median incomes of $54,000 versus $70,000, a difference of nearly 30%).
Leah Shaver, COO for the NTI, noted that drivers for private fleets often have the opportunity to simply retire, rather than age out of the profession. However, these days that also means such employers are putting more resources into both recruitment and retention as their drivers retire in larger numbers these days. Those efforts could include not only better pay and bonuses, but also more reliable workloads and the ability to spend more time at home.
That may be good news for those looking to get into the industry, but it also means these companies are most likely to be driving the reliable increases in driver pay.
More opportunities
With so much driver churn these days, many companies are increasingly turning to pools of workers who previously haven't made up big portions of the industry, according to CGTN America. That includes hiring more immigrants, many of whom may have recently come to the U.S. from East Africa and see trucking as a great opportunity to establish a life for themselves and their families - thanks to reliable, strong salaries from freight companies seeking to bridge the driver skills gap.