6 crucial skills to become a professional trucker
5/21/2019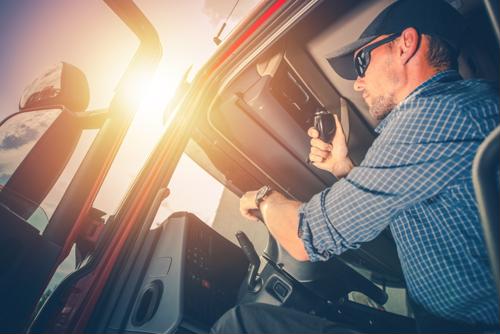 Freight companies are always trying to lure drivers these days, and bringing new people into the industry for the first time is vital. If you've been considering a career in trucking - which often comes with rather high pay in today's environment - you might not know exactly which skills will serve you best for a life on the road.
Every successful trucker need these critical talents:
1) Communication
While you will spend a lot of time on your own in your vehicle, you'll also need to be able to consistently let dispatchers know how things are going, according to Smith Drivers. Likewise, you will have to speak with the workers at the docks where your truck is being loaded or unloaded, and effectively pass along any information that will help you get the job done in a timely fashion.
2) Sense of direction
It should go without saying, but truckers need to have a good sense of how to navigate the nation's highways and byways, with a dash of common sense, Smith Drivers noted. While GPS devices will give you most of the information you need about getting from Point A to Point B, it's vital to formulate a backup plan in case of an unexpected road closing, lower-than-expected clearance on a bridge or tunnel, etc.
3) Responsibility
Trucking is all about being where you're supposed to be, when you're supposed to be there, according to Truck Driving Schools. In addition, you will be relied upon to be able to manage your time effectively so that you can always operate your vehicle safely, get enough nutrition and rest. It's an independent job, so the person you'll be most accountable to on a day-to-day basis is yourself.
4) Alertness
Anyone who's spent time behind the wheel of a vehicle - regardless of type - knows it requires constant vigilance, Truck Driving Schools added. The need is even greater in a massive big rig loaded with valuable cargo. You will need to stay alert every second you're behind the wheel, and make quick read-and-react decisions on an ongoing basis.
5) Knowledge of big rigs
Driving an 18-wheeler is considerably different from a smaller commercial vehicle, let alone a passenger car, truck or van, according to Smart Trucking. You'll need to know how to do everything from work an 18-speed transmission and clutch, how to float gears, use a jake brake, move a fifth wheel and so on. This is mostly stuff you can learn at a CDL training course, but a little reading first could help make the transition easier.
6) An eye for detail
One important part of being a trucker is inspecting your vehicle before every run, and that means you'll have to spot even small issues that need to be addressed, Smart Trucking cautioned. Everything from cleaning your windows and mirrors to detecting minor wear and tear on tires will be necessary to avoid many potential issues over a trip that could last hundreds or even thousands of miles.