Truckers raise alarm on distracted driving
5/2/2019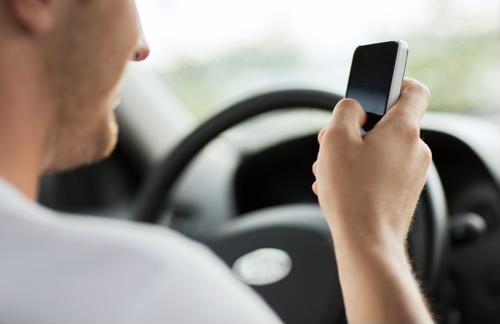 One of the biggest causes of traffic accidents these days is drivers checking their phones and otherwise not paying attention to the road. In fact, there is some evidence to suggest that distracted driving is as dangerous as drunk driving, if not more so. To that end, truckers - who spend more time on the nation's highways and byways than just about anyone - have a vested interest in helping to raise awareness and reduce incidences of this dangerous behavior behind the wheel.
Many truckers see distracted driving not only when people feel like checking their texts or social media feeds while operating their vehicles, but also when they're talking on the phone, according to the Allentown Morning Call. This is a complaint shared by pro haulers across the country, because when people only have one hand on the wheel and their mind on the conversation, they are far more likely to drift into other lanes and endanger other drivers. The problem is, of course, magnified when people are also taking their eyes off the road to write or read text messages.
Bob Dolan, president of the Lehigh Valley chapter of the Pennsylvania Motor Truck Association, told the newspaper that drivers increasingly know to simply give these vehicles a wide berth, the report said.
Why it's important
Data from the National Transportation Safety Board, which has been hosting roundtable discussions on distracted driving for some time, suggests as many as 1 in 10 people killed in traffic accidents where distracted driving was a factor, and in states like Texas, that number is closer to 1 in 5, according to Transport Topics. In the Lone Star State in 2017 alone - when the state's legislature officially outlawed texting behind the wheel - distracted driving crashes killed nearly 450 people and seriously injured almost 3,000.
The problem, experts say, is that while people generally understand that texting and driving is dangerous and they shouldn't do it, that doesn't actually stop them from engaging in the behavior, the report said.
"It's definitely a perception issue," Katie Womack, a senior research scientist at Texas A&M Transportation Institute, said at a recent panel on the issue. "Even though it can be known to be unacceptable and risky, it still doesn't apply at the personal level."
It's not just everyday motorists
Of course, truckers would also be wise to identify their own role in distracted driving, because of what a big safety issue it can pose, according to new research from Lytx. More than a third of all cellphone use by commercial drivers was not hands-free in 2018, down sharply from close to three-quarters just a year earlier. Risky behavior involving smartphones overall increased 13%.
There was also a 10% jump in the number of incidents involving both smartphone use and other distractions like eating or drinking while driving, the report said. Indeed, almost a quarter of all risky incidents the company identified involved drivers doing multiple distractive things at the same time.
The more drivers can do to increase awareness of distracted driving - both among the general population and their own ranks - the better off everyone will be as they share the roads.