7 tips old pros recommend to new truckers
4/30/2019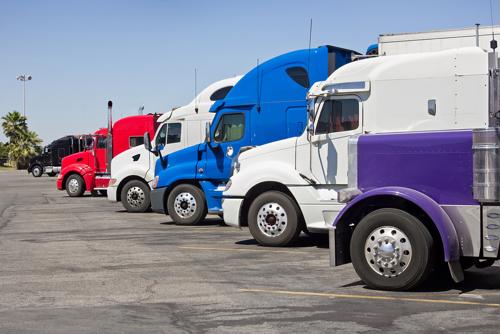 There's a lot for new truckers to learn when they come into the industry, and old pros have more than enough wisdom to impart.
Here are seven things any long-time driver would recommend for new truckers as they start their careers:
1) Be prepared for the mental grind
People coming into the industry may think that sitting for hours at a time and simply shifting and pressing pedals is the most demanding part of the job, but it's not, according to the Advanced Career Institute. Instead, industry insiders say mental hurdles like stress, loneliness and more are actually the bigger challenges to a successful life in the trucking industry.
2) You won't get it all right away
Like a lot of jobs, when you first become a pro hauler, you're not going to know everything there is to know about the business, the Advanced Career Institute added. Some experts believe that it will take as much as a year - amounting to hundreds or even thousands of hours behind the wheel - before you've really mastered it.
3) Know what you want
Some truckers enter the business with no real goal in mind for what they want to do long-term, the Advanced Career Institute further noted. It really helps to have specific goals in mind - for how much money you'll realistically make, how often you'll be home, etc. - to better inform your decisions about who to work for.
4) Organization is key
While the uninitiated may not think of it, there's plenty to keep track of when you're on the road, according to CDL 101. Even after the ELD revolution in the industry, truckers have to document aspects of their activity, such as saving receipts. It helps to have a system in place to do so, and to keep the cab as neat as possible.
5) Don't blindly trust your GPS
Althougg, GPS devices have made many truckers' lives easier, helping them plot the best possible routes, new drivers need to understand they're still not 100% reliable, CDL 101 cautioned. There are plenty of stories of even experienced drivers who are guided down roads with low clearance or weight limit requirements that trucks don't meet. It's critical to double- and triple-check your route before you head out.
6) Have plans to stay healthy
Being a trucker can take a physical toll on your body over time, according to Roadmaster Driving School. As mentioned, you're sitting for hours on end, and you'll often find you don't have many meal options apart from fast food or snacks at rest stops along the highway. With that in mind, you need to come up with a plan that will allow you to stay fit - such as by finding time every day for regular exercise, eating healthy foods as much as you possibly can and getting routine checkups with a trusted doctor.
7) Build a relationship with your dispatcher
New truckers often get the "low man on the totem pole" treatment and that's natural for all businesses, Roadmaster advised. However, if you can build a rapport and a strong relationship with your dispatchers, they are more likely to be willing to help you out as you acclimate yourself to the industry.