ProDrivers transportation safety and compliance seminar coming to DFW area May 1
4/22/2019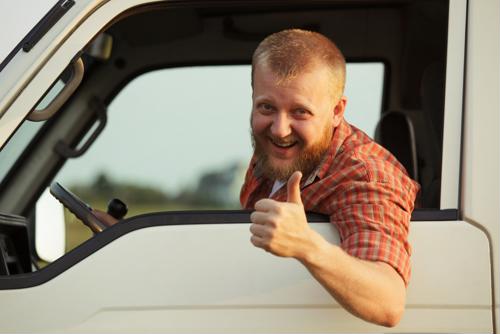 Professional truck drivers and transport companies alike have seen the regulations they have to follow change a lot over the past few years, and more changes seem to be coming all the time. Because of how much regulations are shifting, it's vital for all involved in the freight industry to make sure they're up to speed.
Fortunately, ProDrivers has been hosting free Transportation Safety and Compliance seminars across the U.S. for nearly a decade, and another round of these events is taking place right now. The next event is scheduled for Fort Worth, Texas, on May 1 at the DFW Airport Marriott South.
What does the event entail?
This is an all-day event where drivers and other professionals in the trucking industry can attend numerous talks on a litany of pressing topics, including how federal regulations can be applied to their jobs, the changing rules around hours of service, drug and alcohol testing training for supervisors, and potentially a presentation from local law enforcement officials.
There will also be a presentation from Jim Smith, the vice president of specialty safety at Employbridge, ProDrivers' parent company. Smith has been involved in the freight industry for nearly two decades, and is a member of both the American Society of Safety Professionals and the American Trucking Association's Safety Management Counsel. He is one of just 2% of people in the industry to be a Certified Safety Professional.
All who attend the seminar will receive a certificate of completion, a copy of the digital presentation and other materials, as well as a free three-month trial from ProTREAD for more safety training modules.
Lunch will also be provided free of charge.
Why it's important
Truckers likely know about the "big three" regulations they now face and deal with on a daily basis. These include the use of electronic logging devices, shifting rules around the hours of service and the potential for drivers as young as 18 years old to engage in interstate shipping.
All of these issues could potentially shift the fundamental ways in which the trucking industry works, and some estimates already show that hours-of-service enforcement is cutting industry productivity by as much as 8%. On the other hand, experts agree that the reduction of "cheating" when it comes to HOS violations has increased safety and made drivers more efficient with their time.
In addition, there's also the possibility of other big changes, such as those around emissions and the potential for more training hours being required by the Federal Motor Carrier Safety Administration before new pros can start hauling big rigs around the country.
With so much changing these days - and so many more likely to come - truckers and others in the industry must do as much as they can to get a better understanding of how the changes impact them and what they will have to do to make sure they're not running afoul of the rules.
To learn more about the free safety and compliance seminar in Fort Worth, sign up to attend or find other scheduled events for the spring and summer, please visit our site.