3 winter safety tips for pro drivers
3/5/2019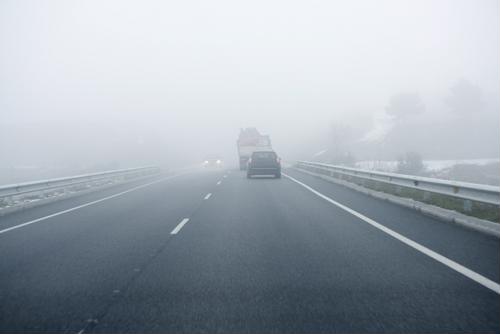 Winter may be winding down in many parts of the country, but the farther north one goes, the more snow storms, sub-zero temperatures and icy conditions remain prevalent. With that understanding, truckers still need to be mindful of the best ways they can keep themselves and other motorists safe when winter weather hits.
Here are just a few suggestions for how truckers can stay on top of the situation:
1) Clear off as much as you can
Of course, when snow begins to accumulate, there's not always much drivers can do to make sure the tops of their trailers are clear of potentially massive mounds of the white stuff or ice, according to Mason City, Iowa, television station KIMT. Clearing off the cab is a must, but as for the trailer itself, sometimes there's nothing to be done. This creates an unavoidable potential hazard for other drivers, though in many cases snow will harmlessly blow off the top of the rig.
On the other hand, depending upon the conditions and what may be flying off the truck, some police officers might see the hazard as being too great, and pull over the driver. That could result in them having to pay a potentially hefty fine.
2) Know the forecast
While conditions may be relatively safe where a trucker is driving from, their destination and the route to it might be a little more hazardous, so drivers should always make sure they're doing what they can to better understand what the weather will be like throughout their drives. Winter weather can be tough on any vehicle, but the safety concerns that mount for big rigs can be significant.
Truckers need to have plans in place to deal with snow, sleet and freezing rain, but also frigid temperatures that can dip well below zero and high winds, according to American Trucker. Even when the weather starts to warm up as winter winds down, runoff from melting snow and ice can leave some roads impassable, so truckers need to have as many options as possible for getting through their route on time.
3) Have supplies on hand
Indeed, if roads do prove impassable, truckers may occasionally find themselves stuck on roadways. According to CDL Life, this issue recently hit in Idaho, where pro drivers were stranded for several days by a road closure due to a severe snow storm with winds reaching 40 miles per hour. The issue got so bad that they went through all the provisions they had on hand, and volunteers had to bring more supplies so they could stay happy and healthy.
For that reason, it's vital for truckers to have enough food and water in their cabs to last them at least a day or two when harsh weather keeps them sidelined. As always, a little preparation for any winter weather situations will go a long way for truckers so that they can get to their destinations safely and, hopefully, on time.