Truckers protest electronic logging mandate
2/27/2019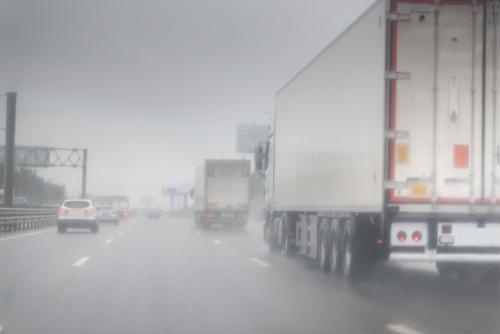 The electronic logging mandate has created some serious hiccups for drivers and freight companies alike since being implemented last year, and the industry continues to push back on these federal regulations. To that end, the latest such effort - featuring a massive protest - recently occurred in Indiana, as drivers showed solidarity in the face of mounting restrictions on how they can do their jobs.
A "slow roll" protest along Interstate 465 in Indiana involved some 500 drivers in late February, all of whom met up to generate buzz about the ELD rules that are now in place, according to CDL Life. Similar protests took place in other states previous to this event as well, and more are on the way. There may even be a nationwide one-day trucker shutdown in mid-April to further raise awareness of the issue and highlight the important role professional drivers play in the American economy.
The Indiana protest involved a convoy of truckers driving at well below the speed limit and doing two laps around I-465, the report said. It was planned to wrap up at a truck stop off Interstate 70.
Caution in mind
The good news is that, as usual, the organizers of the protest were planning to ensure all due safety precautions were taken and that even the slow roll wasn't holding up traffic too badly, according to Indianapolis television station WFYI. The Indiana State Police was well aware of the situation and had worked out a deal to keep traffic flowing with plenty of advance warning.
"I know their intentions are to do two laps around 465, but what they've told us and what we are going to hold them to, is they said they are not going to occupy the left lane," state police sergeant John Perrine told the station in advance of the protest. "They are going to drive around 50 miles per hour, and they are going to allow enough room between each truck so cars can safely move on and off."
A central location
The organizers chose I-465 as the place to hold their protest because it's a beltway around Indianapolis that connects to numerous other major throughways, maximizing visibility for the cause, according to American Trucker. The 50-mile highway connects to Interstates 65, 69, 70 and 74, and serves the most populous city in the region by far. Anyone driving on those roads around the time of the protest would have likely found a convoy of hundreds of big rigs difficult to miss.
While there are companies that have found the electronic logging mandate helpful in some ways, it has caused many headaches for those in the industry as well. This may be particularly true for smaller freight companies and independent operators, which struggle not only with the 14-hour on-duty time limit, but also the cost of purchasing a high-quality ELD in the first place. The industry is likely to continue a major push-pull with federal regulators until a better solution can be determined.