How is the trucking industry changing?
2/26/2019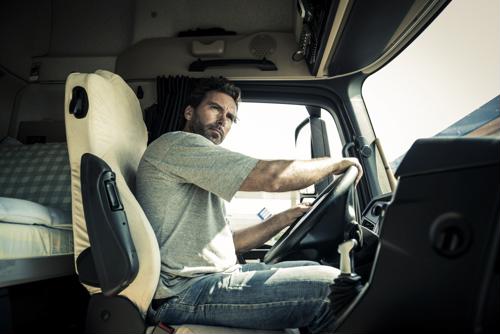 Those behind the wheel and in leadership positions in the freight industry have likely noticed a lot of changes to the sector in recent years. There are many reasons for this, ranging from a lack of drivers to emerging technology, reshaped regulation to consumer preferences. With all that in mind, it's important for all involved in the industry to have a good idea of how the sector is changing for today and tomorrow.
Perhaps the biggest issue in the market is the level of shipping demand in the U.S., and the fact that there just aren't enough trained and experienced truckers to fill the need, according to National Public Radio. There are tens of thousands of open positions in the sector and that number is likely to keep rising in the years ahead. That, of course, means companies will have to pay their drivers more, and giving out pay raises have become incredibly common - sometimes happening multiple times per year - for many shippers.
Often, that's just the beginning, with businesses offering sign-on or referral bonuses, among other financial incentives.
"It's certainly a natural market reaction whenever there's a shortage - pay goes up, and we've seen that," says Bob Costello, chief economist for the American Trucking Associations.
E-commerce plays a role
Meanwhile, the fact that people order just about everything online these days has also changed the ways in which truckers do their jobs in the first place, according to the American Transportation Research Institute. For instance, the average long-haul trucker now drives 37 percent fewer miles than in 2000, thanks in large part to the proliferation of e-commerce fulfillment centers across the country. Meanwhile, 17 percent more miles are driven in urban areas rather than on highways.
The number of markets where fulfillment centers have not only sprung up, but put down major footprints is staggering, the report said. Phoenix has added about 34.7 million square feet of distribution space, ahead of Indianapolis's 31.5 million more square feet. Nationwide, this type of space made up nearly three-quarters of all investment in the industrial real estate market in 2017, and that trend does not appear likely to reverse itself any time soon.
Changing demographics
These two types of changes in the industry, though, have created some new pools of potential workers, NPR further reported. For instance, women are becoming increasingly attractive hires for many companies after years of making up just a small fraction of all truckers. In the past, that might have been due to a number of factors, safety concerns chief among them, but companies now recognize the opportunity and are taking steps to address the issue.
"Women alone could fix the driver shortage," NPR reporter Frank Morgan noted.
With these concerns in mind, it is vital for all involved in the industry to make sure they are identifying and addressing the factors that will impact their experiences in the business as time goes on. That should include making sure drivers are well-compensated, as doing so can increase their satisfaction and reduce turnover.