Can GPS pose safety concerns for truckers?
2/13/2019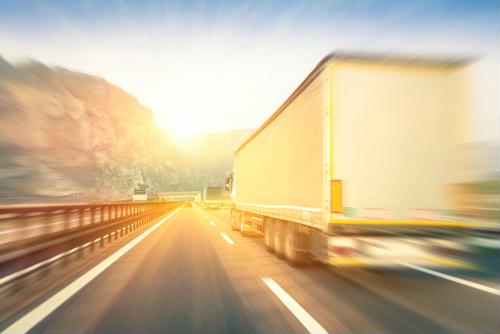 In a lot of cases, a GPS can be a trucker's best friend: It usually tells them exactly where to go and how to get there, with a lot of helpful information about the trip and road conditions thrown in for good measure. However, some experts warn that simply following a GPS isn't strictly the best idea, because these devices don't always give truckers the exact information they need to make smart decisions about a safe and efficient route.
For instance, some GPS devices will often lead truckers onto roads their big rigs cannot pass, according to the Reading Eagle. In Onteluanee Township, Pennsylvania, for instance, truckers regularly drive their vehicles into a railroad bridge that does not have enough clearance to let many tractor trailers pass. This despite the fact multiple signs warn them of the bridge height. Average tractor trailers are 13 feet 5 inches, and clearance on the bridge is just 11-foot-7. It's an all-too-common occurrence in the town for drivers to get their trucks stuck.
Likewise, the town also often deals with trucks that end up on their sides while taking an on-ramp between two highways that run through its borders, the report said. This, too, despite the fact that signs warn of tipping risk on the ramp.
"Their excuse is always 'My GPS sent me that way,'" Ruth Manmiller, administrative assistant for Northern Berks Regional Police Department, told the newspaper.
It happens everywhere
Meanwhile, in Yell County, Arkansas, a trucker made the mistake of adhering too strictly to his GPS's directions and driving his big rig over a historic bridge that couldn't support its weight, according to Arkansas Online. The driver followed his GPS's instructions to take a one-lane dirt road that was too narrow for him to turn around, and upon encountering the bridge, had no choice but to drive over it.
The 18-wheeler was 64,000 pounds heavier than the bridge's recommended weight of six tons and, even if the truck had been able to get across it safely, the driver would have encountered four miles of flooded roads on the other side, the report said.
"When he fully committed to Dale Bend Road, he couldn't have turned around," Jeff Gilkey, the director of the Yell County Office of Emergency Management, told the site. "He neglected to stop and continued on and with the weight of the truck, that bridge just collapsed. He was dedicated to his GPS, I'll say that."
What to look for
The good news is that there are plenty of trucker-specific GPS devices that can take these kinds of issues into account, and reroute drivers based on the unique circumstances of their rigs, according to CDL Life. Many also provide real-time weather and traffic updates, as well as information about nearby rest stops and fuel prices, allowing truckers to complete their runs more efficiently and safely.
The more freight companies and drivers alike can do to make the best possible use of available GPS technology, the better off all involved will be when it comes to getting drivers and their loads to any destination safely and on time.