Truckers still dealing with long wait times
2/12/2019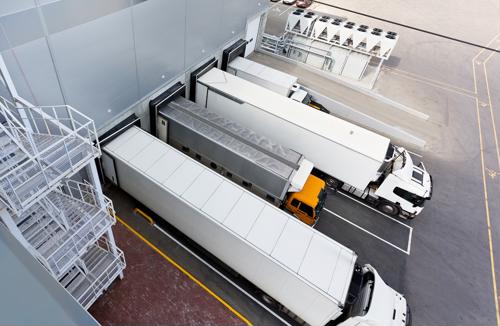 Detention times have long been a big issue for professional truckers. The fact of the matter is that the vast majority of drivers don't get paid for time they spend waiting for their trucks to be loaded or unloaded, and unfortunately that process will often take at least a few hours out of their day.
Nationwide, truckers spent about 2.5 hours on shipping docks for every pick-up and drop-off they completed last year, according to data from FreightWaves SONAR provided to Business Insider. However, there were some markets where those detention times were much higher: the 10 markets with the longest average wait times all saw drivers sitting idle for at least 212 minutes on average - more than three and a half hours.
Leading the nation in this regard was Fresno, California, where drivers spent an average of more than five and a half hours in detention, SONAR found. The other two cities in the top three - Rochester, New York, and Erie, Pennsylvania - had average wait times of more than four and a half and five hours, respectively.
Taken as a whole, all those delays meant truckers likely lost about $1.3 billion in wages because they were waiting around, the report said. This comes as only about 3 percent of professional truckers are paid for detention time in most cases.
Similar findings
Another recent driver survey - from DAT - echoed the above data. The poll found that only roughly 1 in 3 drivers were at docks for less than two hours on average. Meanwhile, it also uncovered that, on a scale of 1 to 5 - with 1 being "not a problem at all" and 5 considered "a very serious problem - about half of all those surveyed ranked the issue of detention a 5 out of 5, and another 40 percent or so rated it a 3 or 4.
Meanwhile, about 35 percent of respondents say they end up waiting around like this for at least half of all their runs, the survey found. About 1 in every 6 indicated it happens to them at least 70 percent of the time, and a similar said that it was "only a few shippers" who were responsible for their detention time. That means about 5 out of 6 truckers find some or most shippers to be equally responsible for this issue.
And unfortunately, fewer than 10 percent of drivers said they were treated with respect while they were waiting at a dock, the poll showed. Nearly 70 percent felt they were treated as if they were invisible or not there at all.
An unintended consequence
Because so many drivers feel they aren't able to continually meet their deadlines with detention being so common, the issue can also lead to safety hazards, according to FreightWaves. When drivers have more detention times that push back their schedules, they may end up being more fatigued or feel the need to drive at excessive speeds to make up for "lost time," even if it isn't their fault they're in the situation.
The more companies can do to make sure truckers are able to avoid detention, or at least adequately compensated for the lost time, the better off they will be when it comes to driver retention and safety.