5 ways to keep your truck's interior clean
11/25/2019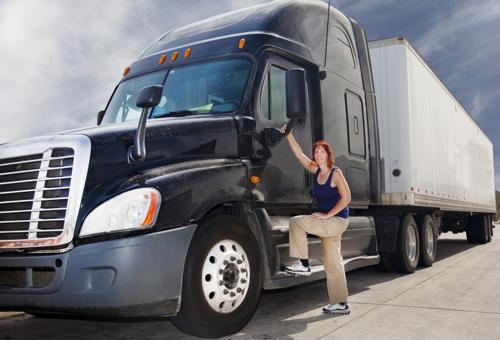 Being a professional truck driver isn't always the cleanest job in the world, but it's critical that you try to keep your vehicle tidy both inside and out. The former issue, however, is often the tricky part, because lots of food wrappers, drink bottles, mud, dust and more can accumulate in your cab faster than you may realize.
For that reason, it's wise to follow the tips below to help keep your cab clean going forward:
1) Get some organizing containers
As a general rule, it's a good idea to get yourself a trash can and at least one other container - which can be as simple as a milk crate - to help keep things in your truck a little more organized, according to CDL Training Spot. A small trash can with properly sized bags will help keep junk from accumulating in and around the passenger seat, and a separate container for necessary items like gloves, an ice scraper and so on will help keep everything nice and organized.
2) Invest in a small vacuum
Even with better efforts to organize and keep trash in one place, however, you're likely to get a lot of crumbs, dirt, mud and more in your cab over the course of a week, CDL Training Spot advised. For that reason, a small vacuum that plugs into your power converter will help you stay on top of all those issues, and won't require a lot of time to tackle at least the first layer of buildup.
3) Clear off the dashboard
Another common issue for many truckers is that they put one or two items on their dashboards for safe keeping, and then forget to remove them when they're no longer needed, according to CDL Jobs. What's the end result? A dashboard cluttered with paper, wrappers and more that need to be removed. Taking the time to do this all in one fell swoop - with a little extra care taken to make sure you don't throw out anything you still need - is a must.
4) Remember the floor mats
In a tractor trailer, there's probably no surface that takes as much of a beating as the floor mats, so you need to give them a little care every once in a while, CDL Jobs added. That means not only vacuuming them, but also taking them out of the cab and shaking them out, or even washing them with some water and soap if there's some real caked-on gunk that you need to remove.
5) Have different types of shoes handy
This isn't so much a cleaning tip, in and of itself, but rather a tip to help you avoid cleaning in the future, according to National Retail Systems. You should probably aim to keep three types of shoes in your vehicle: Work boots or other heavy-duty shoes that you remove as you get into your truck, driving shoes that are comfortable for hours on end, and everyday shoes for if you need to just sit around or hang out for a little while.