6 ways for truckers to get a better handle on parking
11/13/2019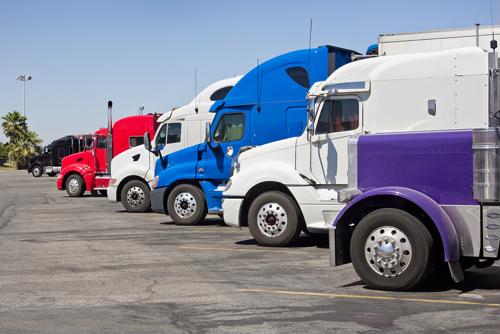 One of the biggest challenges many long-haul truckers face these days is they don't have enough safe, reliable places to park as they traverse the nation's highways and byways. If this were an "every once in a while" problem it might be one thing, but any trucker will tell you it's become all too common.
With that in mind, pro haulers may want to follow these tips to help them find parking options that give them peace of mind as often as possible:
1) Add parking considerations to your trip planning
As a general rule, truckers should always do a bit of planning before they hit the road, getting a good understanding of their routes, the potential weather conditions they'll encounter and so on, according to U.S. Cargo Control. They would be wise to make sure they build parking into those plans, researching potential spots for rest and sleep with Google Maps, online recommendations and so on.
2) Park as early as you can
It should come as no surprise that as darkness approaches, all available tractor trailer parking spots on a given highway start to fill up quickly, U.S. Cargo Control advised. Consequently, truckers should try to put stops around twilight into their schedules so that they will be more likely to find a reliable, safe place to park.
3) Be aware of your surroundings
Any drivers worth their salt know it's advisable to park in a well-lit area, in places that are relatively quiet and far away from rushing traffic, according to Fleet Owner. However, when that's not necessarily an option, drivers have to be extra cautious and still make sure they're in as safe a spot as possible.
4) Ask around
For drivers who are new to the industry - or perhaps just new to the area - one of the best ways to find good parking on a trip is to simply ask other truckers, Fleet Owner added. Those seasoned pros will steer you in the right direction and help you find something that works well for just about anyone.
5) Consider the time of year
While there are some places that can be fairly reliable parking options - such as the parking lots in front of big retailers - there may be times when even that option isn't available, according to Trucking Truth. For instance, during the holiday season, these places may be packed to the gills, allowing little room for tractor trailers to maneuver, let alone park overnight.
6) Use your best judgment
As with just about anything else in this business, if parking in a specific space doesn't seem like a good idea, that's probably because it's not one, Trucking Truth cautioned. Common sense will go a long way toward helping you find parking options that will keep you safe and give you the chance to get all the rest you need.