Freight companies increasingly worried about tolls
11/11/2019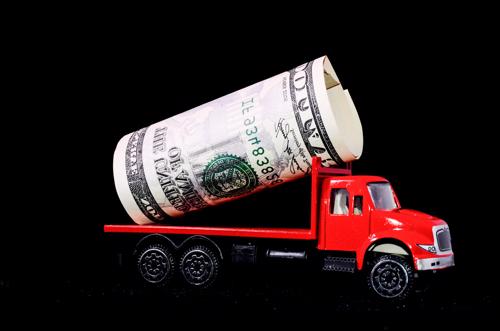 Just about every driver in the U.S. has had to deal with them at some point, but tolls can be particularly problematic for truckers and their employers alike. They often create traffic snarls and hold up delivery times, and freight companies see rising toll costs as a major impact on their overall operating costs. While a few dollars here and there may not seem like much, they add up quickly for most shipping firms.
Today, the average marginal cost per mile for freight companies nationwide has risen to $1.82, up almost 8% from last year, according to the latest Analysis of the Operational Costs of Trucking data from the American Transportation Research Institute. Between 2018 and 2019, costs for everything shippers deal with - including tolls - rose at least somewhat, save for tires. In particular, fuel costs have surged nearly 18%.
However, in some parts of the country, tolls were a particularly large problem, the report said. In the Northeast, for instance, the cost per mile was $1.96, largely because of the high prevalence of traffic in the region and the sheer volume of tolls paid across a number of geographically small states.
What comes next?
Given that tolling can be a huge revenue generator for any state, and government budgets seem more stretched than ever before in many parts of the country, it should come as no surprise that these discussions are gaining steam in several states, according to Landline Now. This includes in Connecticut, where tolls may be added to as many as 14 different points on various highways throughout the state by 2023.
As part of the new transportation plan, which has not been passed, toll rates for heavy trucks from out of state could be as much as $7, the report said. However, Connecticut is hardly the only state considering such a toll implementation, which could yield billions of dollars for states.
Digging into the details
Taking the Connecticut example once again, it's worth noting that freight companies are perturbed largely because out-of-state trucks will be charged at $6 more per toll than passenger vehicles, according to CDL Life. Connecticut Gov. Ned Lamont, for his part, argues that such large vehicles create far more wear and tear for the state's roadways than smaller cars.
While organizations including the Motor Transport Association of Connecticut have come out against this idea, it should come as no surprise that Lamont has already backed off an initial plan, first advanced while he was running for office last year, that would have implemented tolling for trucks only, the report said. Furthermore, Lamont seems to be willing to listen to alternative suggestions to raise infrastructure funding.
Certainly, this is an issue for freight companies to keep an eye on, and for which truckers might need to be ready as well. The more that can be done to prepare for these future changes, the better off all involved are likely to be.