Which cities are best for truckers as a home base?
11/5/2019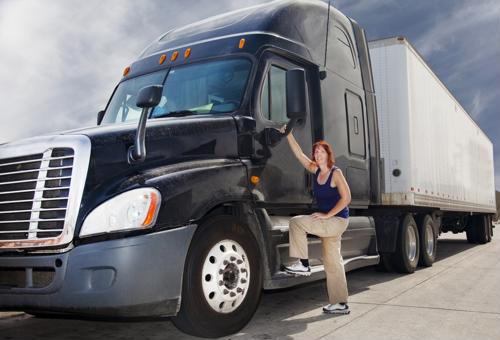 The job of a big rig driver will take you just about everywhere in the U.S. if you do it long enough, but not all parts of the country are equally equipped to meet truckers' needs. There are certainly some regions, states and cities that give drivers the job flexibility they need more so than others, and truckers aren't shy about giving their opinions about which are best.
Perhaps the most trucker-friendly city in the country is Joplin, Missouri, according to a recent study from AdvisorSmith. In this mid-sized city near where the Show Me State borders Arkansas, Kansas and Oklahoma, companies offer truckers far more job opportunities than other cities, with relatively high average pay (north of $42,000) on top of a low cost of living.
These factors, among others, put Joplin just ahead of Danville, Illinois, the top-ranked small city in the study, the report said. Like Joplin, Danville's proximity to major cities like Chicago, St. Louis and Indianapolis makes it an ideal spot for truckers to use as a home base, because while jobs aren't as plentiful as they are in Joplin, pay is even higher (nearly $55,000) with a similar cost of living.
Finally, among large cities - those with populations of more than 500,000 - Fayetteville, Arkansas is best for truckers and No. 3 on the overall list, the report said. That's because it's relatively close to the major metropolis of Oklahoma City and Walmart's headquarters in Bentonville, Arkansas. There, drivers earn an average of close to $49,000, with a cost of living below the national average, and a huge number of available jobs.
Other great cities for truckers
Of course, there's a difference between where you live and where you drive, and there are some serious pluses and minuses for truckers in that respect, according to Hot Cars. For instance, Nashville is a top destination for truckers because there are plenty of business opportunities, a relatively small population for a major city and lots to do if you have a night off. The same may be true, to a lesser extent, of Louisville, Kentucky, and Kansas City.
At the other end of the spectrum, drivers are often loath to head to big cities like Houston and Los Angeles because of the amount of traffic, risk of accidents and lack of trucker-specific amenities on offer. In other parts of the country, like Montana and Alaska, the opposite problem persists: There's very little in the way of "civilization," and any issues a driver may encounter on the road could take hours or more to solve.
Room to grow
Across the country, the average trucker today makes a little less than $45,600 annually, and more than 1.8 million people hold such jobs, according to the latest data from FreightWaves. Interestingly, despite concerns about the driver shortage, the average annual rate of employment growth for truckers is expected to hit about 6% through 2025.
For these reasons, it's vital for freight companies to make sure their salary offerings, benefits packages and perks are strong enough to entice drivers on an ongoing basis. This is true not only when trying to hire new workers, but also retaining existing talent as competition increases.