5 trucking safety issues to address with your drivers
11/4/2019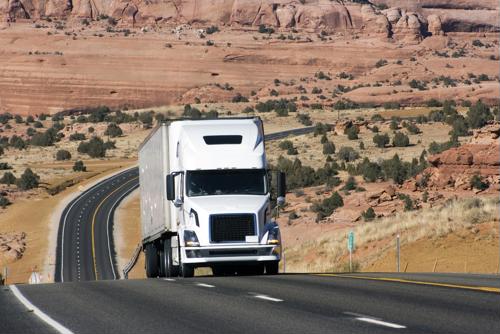 While truck drivers will always strive to get to their destination as quickly as possible, it's also vital that they follow all industry-recommended best practices for doing so safely. Even the most veteran truckers may sometimes make mistakes that can endanger themselves, their vehicles and other drivers, so occasional refreshers from their employers will help them stay on the ball.
The following discussion topics could help start an ongoing conversation about the best ways for truckers to stay safe on the roads:
1) Inspecting the truck
Any seasoned trucker knows that carefully looking over their big rigs before a trip will help them avoid problems like blow-outs and breakdowns, according to Truck Freighter. However, when there's a time crunch involved, some may not be as diligent and thorough in these inspections as they need to be. For that reason, redoubling efforts to stress the importance of such examinations is a must for keeping any driver on the road.
2) Passive driving
As a general rule, truckers more or less obey the posted speed limits on the nation's highways and byways, and aren't particularly aggressive about changing lanes or jamming on the brakes or gas, Truck Freighter noted. But when deadlines are approaching, some truckers may be more apt to do any or all of the above. Freight companies need to stress that it's better to be late than get into an accident.
3) Seasonal changes
Colder weather is starting to descend on many parts of the country and, as a consequence, temperatures are approaching or even dipping below freezing at night, according to Big City Driver. For that reason, it's important for truckers to be aware of the risks they may face from glare, frost heaves, icy roads, higher winds, snow, sleet and more. Reminders about the changes driving in a new season require should come every three or four months to make sure everyone knows what they're getting into every time they climb behind the wheel.
4) Habits around pedestrian areas
Truckers would be wise to ensure they're always aware of the risks they pose to pedestrians and vice versa, especially at this time of year, as nights get longer, Big City Driver added. While it may not require a significant reminder to get drivers to buy into the idea that it's not always easy to spot people, even a little brushing up on their skills could help avoid missteps that put everyone at risk.
5) Planning ahead
Because road conditions are changing with the seasons, it's vital for drivers to sit down and look at the weather forecast and traffic situations for every step of their trips, according to Smart Trucking. Spending even a few minutes doing so before any trip will help drivers more effectively prepare for their drives and be aware of any potential challenges they may encounter.
The more truckers know about the safety issues they will likely encounter on the road - from the obvious to those that aren't very likely to happen - the better prepared they will be to deal with just about any situation.