Addressing sleep apnea may help truckers save money, drive safer
10/28/2019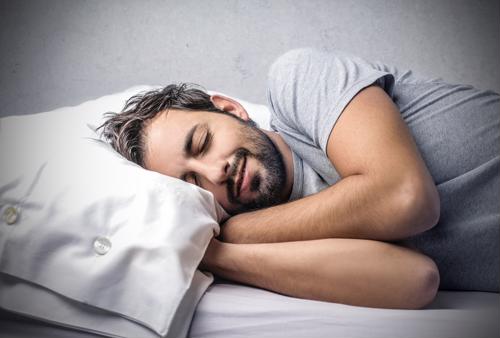 Many truckers know all too well how much of an issue sleep apnea can be in their lives. However, a large percentage may accept these problems as a simple fact of life they have to deal with forever, but that doesn't have to be the case. Apart from better sleep and a safer driving record, new research suggests there's an additional benefit to addressing this issue: saving money.
When it comes to health insurance specifically, taking steps to treat sleep apnea may save professional truckers hundreds of dollars per month on their health insurance, according to researchers at the University of Minnesota. In a recent study, many were screened for and diagnosed with sleep apnea, and were given the option to treat it on an ongoing basis, but many also did not.
Those who did enjoyed an average individual savings of $441 per month versus those who refused treatment, the research found. They were also more likely to remain employed in the trucking industry over a period of 18 months than their less engaged counterparts. For that reason, Steve Burks, a professor at the University of Minnesota, noted that companies would be wise to offer obstructive sleep apnea treatment programs to their drivers as a cost-saving measure.
A common problem
An examination of truckers conducted in Italy recently showed just how pervasive the issue of sleep apnea can be in the industry, according to Sleep Review. Among the more than 900 surveyed, about half said they had at least one health issue that affected their breathing while they slept. Although that included snoring, 43% of those polled were considered at-risk for OSA.
Interestingly, however, just 10% of those polled said they were aware of an OSA diagnosis, but the number of sufferers is likely much higher in reality, the researchers noted.
"Considering that drivers are in charge of transport vehicles weighing several tons, companies have a great moral and civic responsibility to ensure their employees are safe to drive and are not at risk of suddenly falling asleep at the wheel," Luca Roberti, president of the Italian Sleep Apnoea Patient Association, told experts at a recent conference. "This would also be in line with European Union legislation that regulates the renewal of drivers' licenses for people suffering from obstructive sleep apnea."
Critical to safety
As noted, when drivers don't sleep well - and those with OSA are often plagued by poor sleep - they are at greater risk for an accident. Drivers can sometimes even doze off for "micro-sleep" that lasts just a few seconds but can gravely endanger truckers and other motorists, Burks told American Trucker. Not only will freight companies save money on their health coverage expenditures by addressing these issues, but they may also reduce costs related to potentially serious accidents and the higher cost of insurance that may come with them as well.
Furthermore, because addressing OSA lowers turnover rates, companies may be more prepared to take on additional work and save money by not having to recruit and train new drivers to replace those who shift out of the industry, the report said.