6 diet tips for truckers
10/23/2019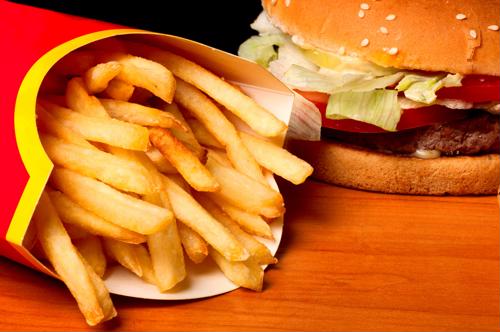 No matter what job people have, it's likely that a healthy percentage of them want to get a better handle on their diets. For truckers, the need and desire to do so might be even greater; the combination of sitting behind the wheel of a big rig without much opportunity to exercise and having limited options for healthy meals can be a big problem for pro haulers.
With that in mind, the following tips should help you take control and start improving your diet and overall health:
1) Change how much and when you eat
Two of the biggest mistakes drivers - and many others - make is they eat two or three big meals every day, according to Trucker Path. This is a big mistake because experts say it's better to eat four or five smaller meals throughout the day, which doesn't overload your body with stuff to process and allows you to get as much benefit as you can out of everything you eat.
2) Plan your meals whenever you can
If you need to eat four or five small meals instead of two or three big ones, it's probably necessary to start making at least some of those meals in advance, Trucker Path added. Having something as easy as a turkey sandwich on whole-grain bread or other simple meals you like once or twice a day will help keep you on the path you're trying to follow.
3) Keep track when you go off script
Of course, it's not always easy to stick to a dieting plan, according to ATBS. That's true for everyone - not just truckers. Everyone likes a cheat day, and in moderation they aren't a big deal. However, if you do stray from your diet a bit, you should keep track of what you eat so you can make up some of that lost ground again later on.
4) Use apps
When you're trying to get a better handle on your caloric intake and other issues with your diet, using one or more apps to keep track of everything is a great strategy, ATBS advised. You can use barcode scanners that automatically tell you and even store the nutritional information of various items you buy, and exercise apps can track how many calories you burn when you work out.
5) Use your best judgment
Rare is the time when you will eat something without having a pretty good idea of whether it's healthy, according to Life as a Trucker. If you're wondering whether a beverage or snack is going to be healthy or just pack in empty calories, a quick look at the nutritional details on the back will give you a snapshot of how good for you it's going to be.
6) Have a goal in mind
Finally, if you're thinking about the best way to approach your dieting and health, experts say it's usually smart to know what you're trying to accomplish, Life as a Trucker noted. When you set goals, you can measure your progress against where you need to be, and give yourself a bit of encouragement.