Trucker demographics are changing
7/30/2018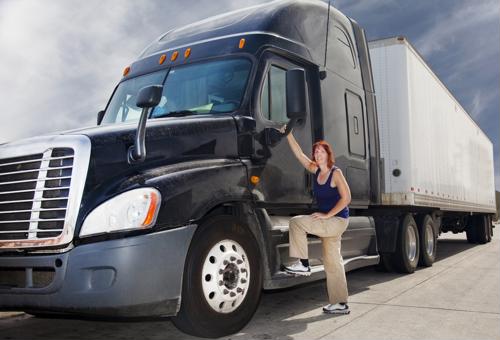 Across the U.S., the trucker shortage is having a profound impact on the freight industry. As a means of curtailing the issues they face as a result of having fewer drivers on the road, many shipping companies have started to think outside the box when it comes to their hiring practices and efforts, meaning that the pool of truckers nationwide is starting to become a little more diverse.
Recent industry data shows that nearly 19 in every 20 drivers are men, 2 in every 3 are white, and many of them are older than 40, but those numbers may soon start to shift, according to The New York Times. More companies are seeing significant churn among drivers and - while hiring efforts are largely successful - they may not be sufficient to attract enough drivers.
Consequently, many now see they have to focus recruiting efforts on women, minorities and young people to keep the industry going strong at a time when demand for their services is incredible.
"There's an industry problem, and that is, we have to do a better job of attracting new people into the driving occupation, previous audiences we haven't reached," Darren Hawkins, the chief executive of one of the nation's largest shipping companies, told the newspaper. "Right now the American Trucking Associations says we're 50,000 drivers short, and those numbers will continue to grow. So we've got to open up other pieces."
Retirement is an issue
Apart from other drivers leaving the business for different reasons, the number of baby boomers who are expected to retire from the trucking industry in the next decade could be as high as 450,000, according to the Commercial Carrier Journal. Meanwhile, it's unlikely that drivers in Generation X are going to make up much of the difference because it is such a comparatively small demographic group.
Instead, freight companies now see the value in targeting millennials for their recruitment pitches; this age group - despite its reputation - is largely hard-working and certainly the single largest generation ever seen in the U.S., the report said. That puts young adults in a significant position to help companies in many industries meet hiring needs - if the incentives to do so are attractive enough.
What is to be done?
Because of increasing competition, it may be particularly important for shipping companies to make sure they are making the path to a good job in the industry is as smooth for new hires as possible, according to North Carolina public radio station WUNC. That means increasing pay, providing more training opportunities, adding flexibility to scheduling and so on. Since 2013, the average driver's salary has risen by about $7,000 - and that's a trend that isn't likely to reverse course any time soon.
When companies are keeping close tabs on local and regional competitors' offerings, they are far more likely to be able to identify areas where their own salaries and benefits can improve as a means of both continually attracting and retaining top talent.