6 ways truckers can brush up on healthy habits as 2019 approaches
12/24/2018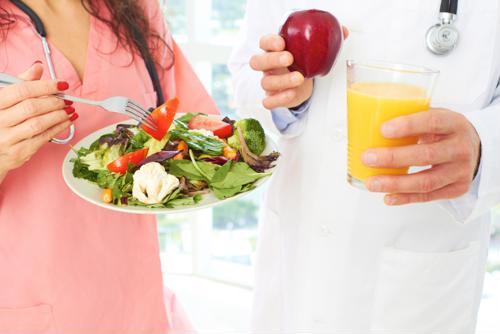 It's New Year's resolution time and, like many Americans, professional truckers across the country will likely pledge to get healthier in 2019. While it may not always be easy, the path toward a better lifestyle is clear: Simple goals and follow through are often among the best ways to lose weight and feel better.
Here are a few tips to make the most of that resolution:
1) Eat right
Truckers know full well that, all too often, they rely on fatty or fried foods for sustenance, and often in large quantities, according to FleetNet America. Usually this is because there aren't a lot of options on the road, but even if they simply scale back the amount of food they consume in one sitting, that can be a good way to eat healthier. A handful of smaller meals throughout the day, rather than two or three big ones, is a great idea.
In addition, striving to mix in a salad once a day is another perfect way to cut calories, just be sure to go light on the dressing.
2) Make time to exercise
While pro haulers may feel a lot of time pressure already, squeezing in even 15 or 20 minutes of walking around, stretching and the like can really pay off, FleetNet added. Think of it this way: Exercising for 20 minutes every day adds up to more than two hours of workouts per week. It doesn't necessarily have to be demanding.
3) Drink lots of water
Many drivers - and other people - simply do not drink enough water, according to Movers Digest. They may think that downing coffee, energy drinks or soda is all they need, but this is often unhealthy. Having a refillable water bottle to sip from throughout the day helps ensure the body is fully hydrated and working as it should.
Drinking a little bit of water regularly, rather than waiting until you feel thirsty, is the best way to make a habit of it.
4) Reduce your stress levels
Stress is probably too big a part of most truckers' days, as everything from traffic to detention and paperwork can take their mind off the road, Movers Digest noted. Finding ways to cut stress - such as by listening to their favorite music or podcasts, setting time to relax, take vacations on occasion - helps keep them happy and healthy at work.
5) Cut out the bad habits
Any truckers who smokes, chews tobacco, or drinks heavily may be dramatically increasing their health risks in a number of ways, according to GPS TrackIt. While there's often an understanding that this behavior can be harmful, some are all too content to continue. Working on kicking the habit throughout 2019 will be beneficial.
6) Find ways to sleep better
By and large, truckers don't get enough good sleep, GPS TrackIt advised. It might be wise to invest in a better mattress or work with a doctor to address some of the issues that may be contributing to a lack of rest.