Why the holidays can be tough on truckers
12/19/2018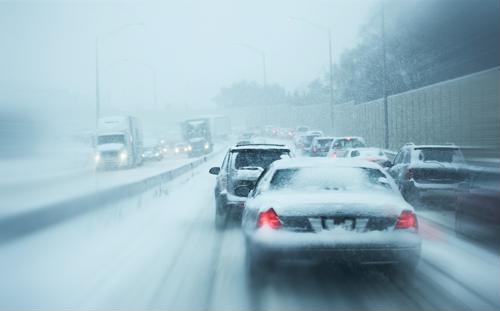 The job of a professional trucker is not for the faint of heart at any time of year, but those who do it can find many ways to thrive. Unfortunately, this may be a trying time for drivers, simply because they may have to be away from their families around the holidays as their hours or delivery schedules increase. The good news is that pro haulers get the opportunity to earn more money as the holidays approach, but there may be more for them to consider.
People love to send and receive gifts as the year winds to a close, and of course that means truckers are often going to be the ones driving them for at least some of their journey from Point A to Point B, according to Poverty Now. That's a decision they have to make on their own, but it can often be beneficial, especially if they work for companies that don't just pay by the mile - which is becoming increasingly common as the industry strives to connect with more would-be drivers.
"Black Friday, Cyber Monday, everything you shop for or order online is going to be brought by a truck," Desiree Wood, a driver and president of REAL Women in Trucking, an organization that advocates for better work conditions for drivers. "Many truck drivers opt to spend the holidays alone to deliver that freight and to make that little bit of extra money."
However, that money doesn't replace the togetherness the holidays often provide, so there is a trade-off to consider, and freight companies may be able to do more to lighten the load in other ways, the report said.
What goes on?
In addition to the simple demands of being on the road more, truckers who are paid by the mile may also struggle at this time of year because harsh winter weather and holiday traffic have a nasty habit of cropping up - often unexpectedly - throughout the month. This December likely won't be much different, according to Freight Waves. Many states are now seeing winter weather advisories and storm warnings or watches on a regular basis, and some are already being absolutely pounded with a few feet of snow.
Meanwhile, traffic in, around and between big cities is increasingly a problem when the holidays approach, which can put another crimp in a driver's scheduling, the report said.
Unfortunately, there may not always be alternate routes that make sense, and it's another area where haulers shouldn't have to just grin and bear it; instead, companies may be able to compensate drivers for staying on the road at this time of year with additional bonuses or pay flexibility.
A giving spirit
Difficulties aside, truckers also seem to be more accommodating than most when it comes to giving back at during the holiday season, according to Wisconsin television station WSAW. For the 12th straight year, a number of truckers and their employers got together for a big charity event. The Truckers For Tots effort generated some $30,000 in toy donations in four locations, bringing a little extra holiday joy to some 600 families in the region.