Can truckers stick to a weight loss resolution?
12/12/2018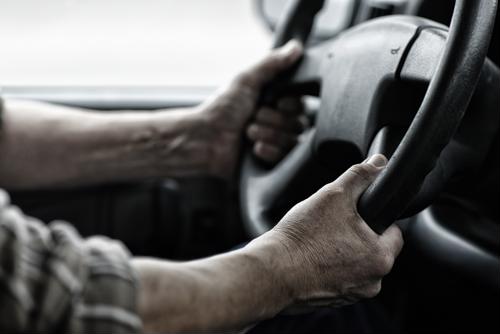 One of the most common New Year's resolutions people vow to achieve every December is losing that extra five, 10 or even 20 pounds they've been carrying around. This is the kind of resolution that would be a great idea for truckers, whose lifestyle isn't always conducive to fitness for a variety of reasons. However, some pro haulers might not think this is a particularly realistic goal, specifically because of their job demands and the diets they are forced to live with most of the time.
The good news is that weight loss for truckers is attainable as long as they are conscientious about working toward it . Losing even 10 pounds - which may not seem like much - can go a long way toward better health, according to Truck News. To that end, 2019 will be the third year of Healthy Trucker's "10 Pound Challenge," during which time drivers and others in the freight industry are encouraged to work together to achieve their weight loss goals in the first two months of the year.
"We know that drivers want to improve their health, but two of the biggest barriers to doing that seem to be knowledge and accountability," Glenn Caldwell, vice president of sales for Healthy Trucker, told the site. "They want to know what food they should be choosing when they are in a truck stop halfway across the country, what workouts they can do beside the truck, and they need somebody to keep them motivated so they stick to it."
Getting it going
While losing a lot of weight can seem like a daunting task, it's not that difficult for drivers to start small, according to Livestrong. For instance, if they are able to simply focus on eating fewer calories each day - with the help of a calorie counter app, perhaps - that's a great way to get their feet under them. This might mean making smarter choices about what they consume (don't get the fries with that burger) or simply eating less (avoid buying that extra candy bar).
After that, it becomes easier to start thinking about healthier meals - like mixing in a salad with minimal dressing a few times a week - and snacks - like nuts and fruit instead of cookies, the report said. It might be easier for truckers to start preparing their meals at home or elsewhere, instead of relying on rest stop meals, which tend to be unhealthy options.
Simple to stay on track
Once all that is accomplished, drivers can also begin to think about some light exercise and really pay close attention to their calorie tracker apps, according to Trucking Truth. They might be alarmed to find how many calories they consume in a day, especially relative to what a person of their age, weight and height should be taking in. That alone can be a jarring wake-up call that helps keep truckers on the straight and narrow.
Drivers should also work with their employers to find out if there are any incentive programs in place to encourage healthier lifestyles. This is often the case, and will not only help keep drivers on a path to weight loss, but also potentially provide them with rewards for meeting their goals.