ELD regulation continues to vex drivers
12/11/2018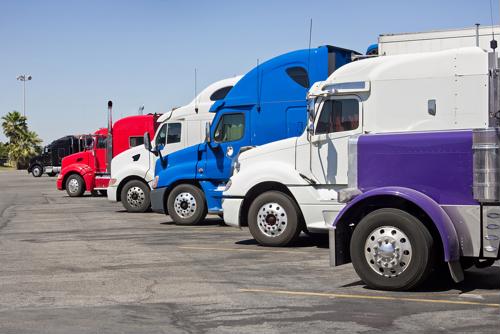 The machinations around implementation and ongoing enforcement of electronic logging rules from the federal government has long been a thorn in the side of both pro haulers and freight companies. While wrangling over how these rules are enforced continues, it's important for all involved in the sector to keep a close eye on the latest updates so they can stay compliant with whatever the rules are at this time.
The Federal Motor Carrier Safety Administration recently announced it would deny 10 separate requests from a number of sources for exemptions from electronic logging device rulings, which were originally filed around the middle of the year, according to Overdrive Online. Many of those denials had previously been revealed, but not all of them.
That included a request for a five-year exemption from the Owner-Operator Independent Drivers Association for small freight firms that had strong safety records, Overdrive reported. Another rejection came for the Power and Communication Contractors Association asking that its member drivers be allowed to continue using paper logs, along with one for the Western Equipment Dealers Association, which sought logging exemptions for certain types of agricultural equipment.
A number of other industries asked for specific exemptions in various circumstances, but all were rejected, the report said.
Still chugging away
The FMCSA also noted that it is still working to sort through the thousands of comments it received on a number of rules related to hours of service to see if there are any changes that need to be made to improve the industry's prospects going forward, according to the Commercial Carrier Journal. The hope, even within the regulatory body, is that this can be completed quickly so new rules - if needed - can be put into place soon.
"The next step is the decision point - do we have enough to move forward?" Joe DeLorenzo, FMCSA's director of enforcement and compliance, told CCJ. "If we decide it's yes, the next document that everybody sees is an actual proposal. … I can't give you a day or a time or a month - the administrator has said he wants this done as quickly as possible. A lot of people are working very hard, and once that decision is made, then a more formal schedule will be out there."
While DeLorenzo could not offer a complete timeframe, he noted that the agency seems to be targeting early spring - perhaps as soon as March - for announcement of new rule changes, the report said.
A Band-Aid on the problem
With so many in the industry still confused about implementing ELD compliance properly, the FMCSA recently released a "visor card" to help all involved get a better handle on transferring data from the devices to law enforcement officials who need to check it, according to CDL Life. The hope is this will ease some of the pain points that come in verifying data and ensuring truckers are complying with current rules.
The more drivers and companies can do to get a broader view of the whole process, and monitor regulatory efforts as they progress, the better off all involved will be on an ongoing basis.