Are apps the key to better trucker health?
12/5/2018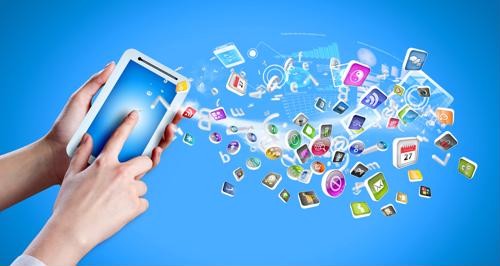 One of the big trends in the trucking industry these days is making both pro haulers and freight companies aware of myriad health concerns that arise with a life on the road. These issues can be quite serious, but at the same time they are often manageable with a good plan of action and some initiative on both sides of the employer-employee relationship.
Experts largely agree that if drivers are a little more cognizant of the ways in which a lot of sitting and laying down, poor diet and lack of exercise impacts their health, they may be more likely to do something about it, according to Fleet Owner. To that end, some recommend using health tracker apps as a means of staying on top of dietary issues and exercise so that drivers can get a better idea of their caloric and nutritional intake versus what they're expending on a daily basis.
One such app, known as Rolling Strong, is geared specifically towards truckers and offers nutrition tips, exercise routines for drivers in particular, and even the ability to talk to a coach about the path toward a healthier lifestyle, the report said. Another, known as Healthy Trucker, has similar offerings but is geared toward making information shareable as a means of providing extra motivation for drivers. And while some may be skeptical of the efficacy of such apps, even a little bit of work can go a long way.
"We are not trying to get people into CrossFit, but some movement can go a long way," Stephen Kane, president of Rolling Strong, told the site.
A closer look
There are many features of these apps that may be appealing to professional drivers, according to American Trucker. In addition to customizable exercise programs and meal trackers, Rolling Strong also provides the ability to monitor a driver's sleep (an issue many struggle with), the ability to keep tabs on a wide variety of health issues, receive reminders of when certifications need to be renewed, and even the ability to sync with wearable fitness devices that provide more accurate information about a user's exercise.
Furthermore, with greater use comes specific rewards, which can be redeemed at partner companies including those that run truck stops, further increasing the incentive to enroll, the report said.
What to look for
Of course, each trucker has different preferences for how they deal with their health, and there may not be any one answer that provides solutions for every issue they want to address, according to EZ Invoice. To that end, a little research into the various types of apps and the features they come with can help inform better decisions for truckers that help keep them happy and healthy, and on the road as much as possible.
Freight companies might want to follow the lead of other businesses and also do more to incentivize drivers to use fitness apps. Doing so can reduce health expenditures for firms and even boost driver retention at a time when competition is fierce.